Tranquil Travels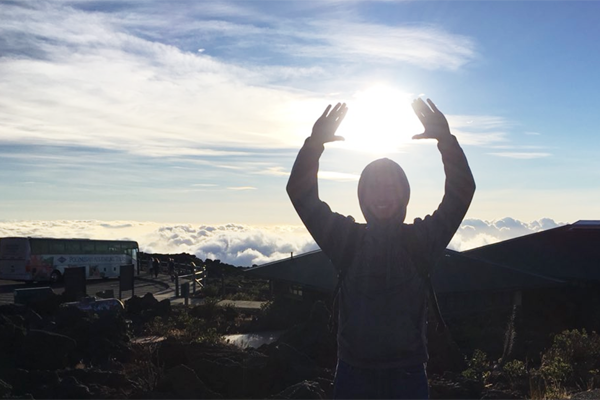 Jose Cruz, Yearbook Copy Editor
February 16, 2018
An exhale of air proceeds a scene quieted by serenity as senior Ryan King completes his hike up the mass of rocks and lava beneath. He watches as the sun kisses the clouds beyond the mountain face and disappears into the horizon, leaving behind only a thin veil of twilight for the vacationers to bask in. On the other side of the world, a market settles for the night, the same glow illuminates the wayward streets and the faces that tread them.
Dozens of students like King spent their break in diversion. Destined for sites on all four corners of the world, they vacationed. King himself spent his mid-summer days on the Hawaiian islands of Oahu and Maui, traded in his textbooks for resort brochures and enjoyed his time on an exotic paradise.
"We've been wanting to go to Hawaii for a while so we decided that this past summer was the right summer to do it. We had ample time and we did it." King said. "The coolest thing we did was we went to the top of the volcano on the island and watched the sunset."
Exotic sights and beauties weren't unique to Ryan's expedition in Hawaii, however. Junior Connor Riley set his sights on the Mediterranean beaches of Tangier, Morocco, where some of his family had resided.
"We saw the beach in like four different ways, a day where the water was extremely calm and freezing, then a day where the waves were six feet tall." Riley said. "My favorite part was probably walking through the medina at night, which is like the open market—only problem at night is you have to be careful not to get pickpocketed."
Closer to home, students like senior Kelsi Davis chose to stay within the states but cherished their experiences no less than their foreign-bound classmates. During her escapade to southern California, Davis spent valuable time with her family as they explored the captivating city sights the West Coast had to offer.
"I probably liked the Queen Mary the most because I'm a huge nerd," Davis said. "I read up on their Titanic exhibit and that was actually where we met up with some of my mom's family, which was really fun."
But no matter where they went, the seasoned travellers shared similar motives for their journeys. The stresses of school had pushed each student to their productive limits. Bend they did, but never did they break—thanks in part to their tranquil travels.
"It's about getting away, getting to see new places away from the area we know as home," King said. "It's great for learning new things about new places and for just giving yourself a mental break from reality."
Hang on for a minute...we're trying to find some more stories you might like.
About the Writer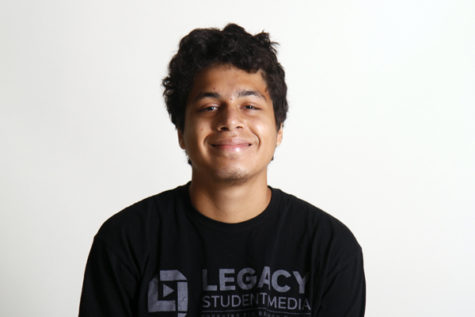 Jose Cruz, The Arena Copy Editor, Staff Writer
Heyo, I'm Jose. I'm a staff writer for The Rider Online and I'm the Yearbook Copy Editor. I love to write and I love (good) music. I have a love/hate relationship...