Broncos Head to the First Round of Playoffs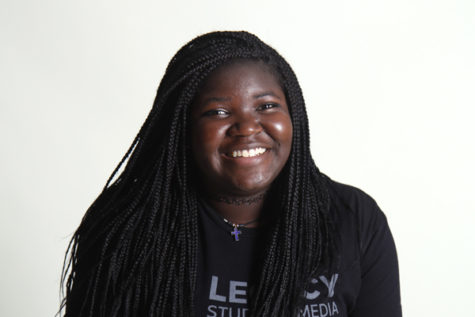 More stories from Kendra Washington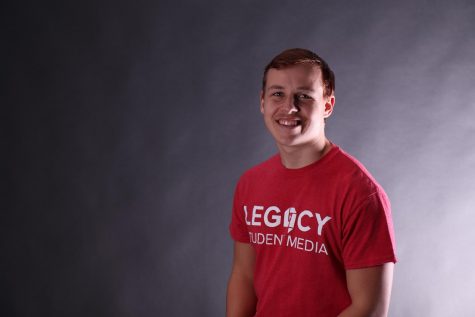 More stories from Major Melson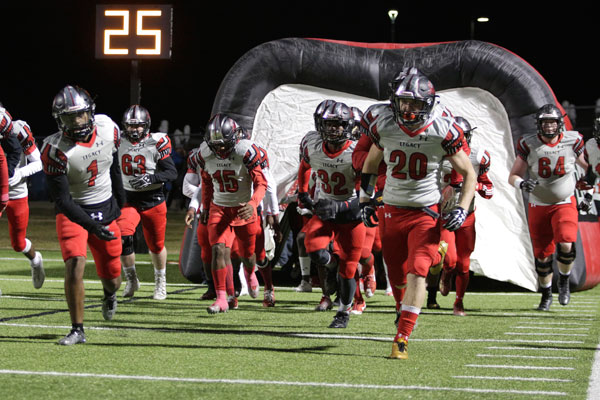 The last few seconds run out quickly, but for senior football players like Isaiah Jones, they pass in slow motion. Fans let out dominant screams into the cool fall air as the announcer declares that the game has concluded. The Broncos have defeated Red Oak and Jones has just played his last district game. The Broncos have clinched a spot in the playoffs so Jones knows that every game after this one could be his last.
Legacy will play the Burleson Elks on Nov. 17 at Farrington Field in Fort Worth. The Broncos' first playoff match will begin at 7:30 p.m.
Jones, varsity running back, has been playing football since he was ten-years-old and has played football at Legacy since freshman year. Jones plans to attend Texas State next year and work towards becoming an accountant, so this season will be his very last. Knowing this just makes him want to push even harder.
"That just makes me wanna try to inspire my teammates to practice even harder cause we're in this to go all the way to December 23 so we're hoping to play for a state championship," Jones said.
The Broncos defeated Summit on Nov. 3 for the second time in school history, but this game came with more than just a notch in the win column. With this win, varsity football will finish second in their district and clinched the first seed in the Division 2 playoff bracket. Legacy has made the playoffs in back-to-back years for the first time ever.
Senior defensive end and running back Zayron McGriff has played football for nine years. McGriff remains unsure if he will continue playing football at the college level, so this could be his very last season. McGriff said that he's learned strong life lessons this year.
"Nothing comes easy you have to be willing to work for things that you want most and you do that through more than just words," McGriff said. "You accomplish this through blood sweat and tears, whether it's on the field, in the class or in everyday life."
The Elks finished second in District 9-5A and will be the second seed for Division 2 playoff bracket. Burleson's key player this year, receiver Jaylen Johnson, only stands at 5'8, though Johnson's shiftiness could cause havoc for Legacy, Legacy's defense shows promise for an offensively controlled game for Burleson. Defense had a total of 64 tackles in the Broncos' regular season closer against Red Oak.
Middle Linebacker, senior Justin O'Shields, believes that relationships will make a difference in the Broncos' playoff run.
"Winning championships is based on the relationships we build with our team as we work today for our future," O'Shields said.
In other district playoff news, Mansfield Lake Ridge and Summit will both be in Division 1- Region 2 playoff bracket. And joining the Broncos in Division 2 will be Waxahachie. Being in Division 2 does not come with meeting Legacy's old enemy, Highland Park, but might mean a meet-up with Frisco Lone Star for fourth round, or even further, a rematch between Legacy's in-season rivals from Aledo. It also means the Broncos will not see the other Mansfield schools at any point of this post-season.
Jones said that he will miss the brotherhood that football has created for him the most.
"Just having your brothers around you everyday, working with you everyday that's something that I will miss a lot leaving football," Jones said.