Boys' Bowling Team Rolls Into State
Hang on for a minute...we're trying to find some more stories you might like.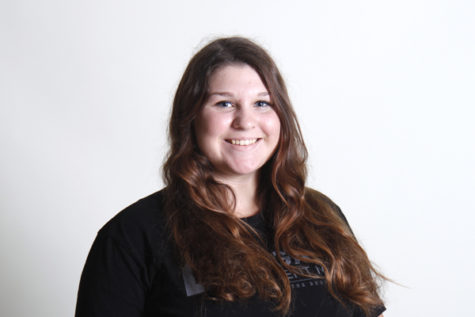 More stories from Ashley Bow
It took a moment to sink in. The teammates stood in shock for a split second before erupting into cheers. The Varsity Boys Bowling team made state, an important achievement in the perspective of senior Devon Rivers.
"The feeling of winning was overwhelming," Rivers said. "It was relief and excitement for what has happened and what will happen at state."
To prepare for their competitions, the bowling team practices twice each week. These practices allowed senior Yibran Franco to hone his skills and do well enough to help his team reach the March 25 state competition.
"I've tried other sports and failed, but when I tried bowling, I succeeded," Franco said. "[Practicing] allows me to feel better and it increases my confidence when I improve my skills."
All the hours spent at practice give players the opportunity to bond as a team. Junior Kevin Young firmly believes the helpful attitudes cultivated through the year is what allowed the team to prosper.
"Everyone is there to support each other," Young said. "You can always expect to come back to smiling faces. Being so close just makes us positive, so we can grow together."
Seniors on the team will finish their high school bowling careers at state this year, and they are confident in the ability of the team to remain competitive at the state level.
"At state, there will be better players," Rivers said, "but we'll do our best, stay focused and pull through."