Walkout Planned for April 20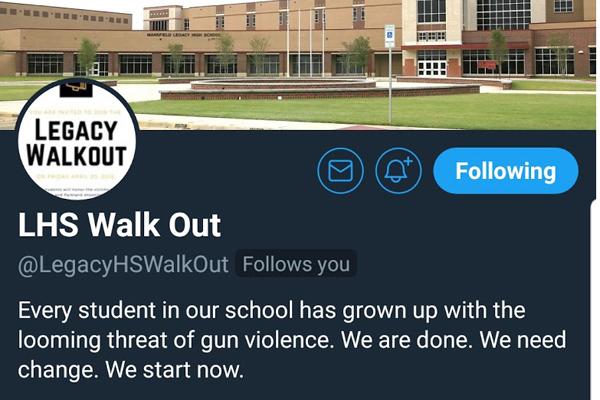 Junior Katy Thomas scrolls through her Twitter feed lazily when she sees an interesting post. She stops to read and immediately DMs the account to ask about it. A few quick messages and she has decided. She will give a speech at the student walkout April 20.
"The fact is something has to change," Thomas said. "I don't think there's any other group to do it than our generation."
Across the nation, students have begun to organize to fight for better gun control. But because many of them are not old enough they cannot all participate in change by voting. Instead, they join school walkouts to keep the spotlight on the issue of gun control. Students plan to walk out at 10 a.m. on April 20, the 19th anniversary of the Columbine shooting in which 13 people lost their lives. Senior Michael King will join the protest because he believes in the importance of addressing gun violence as soon as possible.
"This is for people who aren't aware of gun violence in America," King said. "Hopefully, this opens their eyes that this is a big problem."
Beginning with 17 minutes of silent protest in honor of Parkland victims and ending with 13 minutes of student speeches, the event will give students an opportunity to speak out for their beliefs.
"Whether or not you're allowed to have a hand in actually, physically voting and making democratic decisions, you still have a voice and you still need to be heard," Thomas said. "We can't let ourselves be silenced."
However, not all students believe walking out is the correct way to begin change. Sophomore Jonathan Ake feels the walkouts end up hurting students as the prospect of finals loom closer each day.
"Leaving class isn't the way," Ake said. "Walkouts are good for kids to feel like they're being heard, but they miss valuable class time."
Teachers will mark students absent for leaving class, but the administration will not take further actions against students who peaceably participate in the event. Dr. Shelly Butler said FNA (legal) district policy stops MISD staff from taking action against the walkout and other peaceable forms of free speech.
"The decision to walk out is a personal decision. I would just ask students to also consider other ways that they could honor the students who lost their lives due to gun violence at school," Dr. Butler said. "Be informed and make the right decision for you."
As the talks about gun violence continue and students move closer to an age where they can vote to make a difference, walkouts have become popular at high schools across America.
"If you don't feel this is the decision for you, you're not forced to walk out," Thomas said, "but don't not stick up for what you believe in if you truly support gun control. In 10 or 20 years, you don't want to regret not sticking up for what you believed in."
UPDATE
MISD Communications Department emailed students and parents the following email on April 10:
Dear Parents/Guardians:
We are aware that some Mansfield ISD students are planning to participate in an organized walkout on Friday, April 20 to protest gun violence.
Mansfield ISD wholeheartedly supports freedom of speech and the right to assemble peacefully. We encourage our students to get involved in the legislative process in order to become productive citizens.
Nevertheless, we want all parents and students to know that not being present in class will result in an unexcused absence and the necessary consequences outlined in the district's student handbook. A student's attendance is crucial to learning, and the unauthorized dismissal of students is a safety issue.
We believe that students have the right to be heard, and we encourage you to speak with your child about the scheduled walkout.
Sincerely,
Dr. Jim Vaszauskas
Superintendent of Schools
Hang on for a minute...we're trying to find some more stories you might like.
About the Writer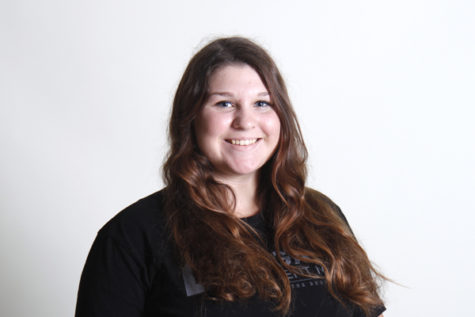 Ashley Bow, Personalities Editor
I am a section leader in band and an editor for this wonderful newspaper. I can't wait to have fun and make some new memories in my senior year!