One Act Play "Silent Sky" Moves On to Region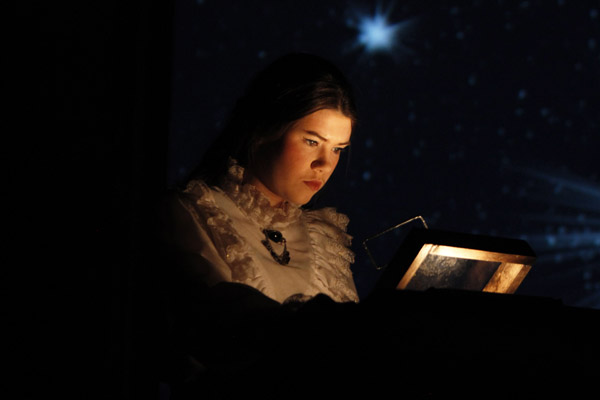 Sitting on the edge of her seat, ignoring the exhaustion from the 13 hour day, junior Katy Thomas anxiously awaits the results of the area competition. The cast of "Silent Sky" joined hands and then jumped up in excitement when they heard the news they had all waited for. The cast and crew will perform the show again at region.
For the first time since 2010, One Act advanced to region competition. The cast and crew competed at Keller Central High School on March 28 at the area competition against six other schools.
"My favorite thing about the show is that it is deep," Thomas said. "Everything has a deep meaning that makes you think and that's my purpose with theater is to make the audience think."
The show tells the story of Henrietta Leavitt, a female astronomer in 1908. At each competition judges give out individual awards, Thomas won best actress at area and bi-district.
"This is the role I have put the most work into in my career," Thomas said. "For three years since I've been in one act I have watched people that I really look up to get best actress in our previous one act plays and it has always been a goal of mine."
Other individual awards throughout competitions went to senior Michael King earning all-star cast twice and honorable mention all-star cast, junior Kara Spencer and sophomore Ryan Mathis earned crew awards while sophomore Kamryn Hannigan won all-star cast twice.
"My favorite part of being in one act is probably working with not only our cast, but other schools and working with other actors who are just as serious about acting and theater as I am," Hannigan said. "It's a good learning and growing experience as well."
"
Everything has a deep meaning that makes you think and that's my purpose with theater is to make the audience think."
— Katy Thomas
A competition day consists of meeting at Legacy in the morning, loading up the set and then driving to the host school. Once the company arrives they have a time to get ready and then an hour to rehearse in the space. Then they wait for their turn to perform. After warm ups the cast and crew has seven minutes to put up the set, 45 minutes to perform the show and then seven minutes to tear the set down. If they go over time at any point in the competition the show is disqualified.
"We have our seven minute set up which is always nerve wracking for me," Hannigan said. "Because I worry that if something is put somewhere wrong, we have to fix it, then we go over time. Then we are disqualified and we are all crying as we're acting because we still have to go through the show."
The cast and crew of "Silent Sky" will compete at the region competition on April 17th. The top three schools at the competition will move on to state.
"I hope we make it to state," Thomas said. "But I really hope that all the cast and crew members, along with the directors can look back on this show and say that they are a different person, or that something in their lives is different because of 'Silent Sky.'"
Hang on for a minute...we're trying to find some more stories you might like.
About the Contributors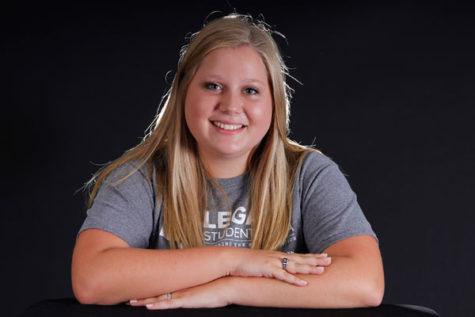 Kathryn Pedroza, Editor-In-Chief
"Kathryn with a K is so much better than Kathryn with a C"- Anne of Green Gables. Anyway, my life can be summed up in three things: showtunes, books and...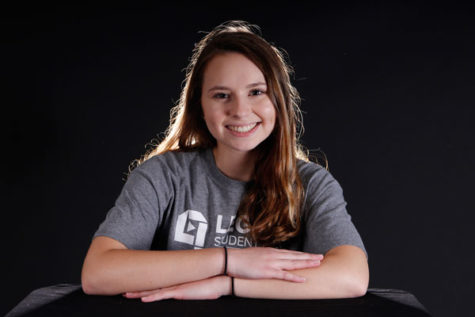 Kristen Bosecker, Social Media Editor
My name is Kristen Bosecker and I am the Social Media Director. I pole vault and like to make people laugh. Follow me on twitter @thisismrskris