Voter's Guide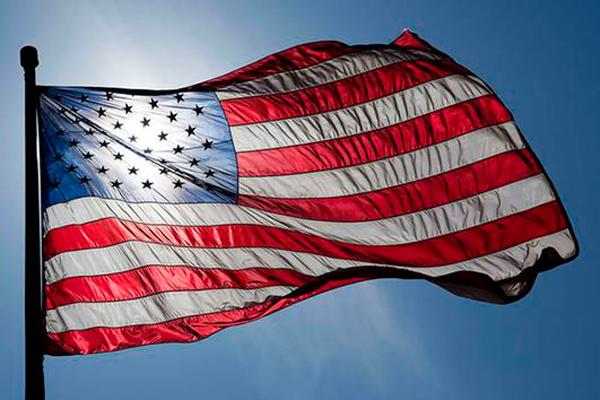 As the 2018 midterm elections are in full swing and polls open Tuesday, Nov. 6, it is important for voters to be educated in who and what they support. Partisanship has divided in this country, and it is up to the citizens to determine the future. On a national and local level, here is an overview of several positions on the midterm ballot.
Senate: Ted Cruz and Beto O'Rourke
(R) Ted Cruz
Ted Cruz attended Princeton University as well as Harvard Law School and has represented Texas in the Senate since 2013.
Healthcare: Full repeal of the Affordable Care Act in favor of privatized healthcare.
Immigration: Supports legal immigration but in fewer numbers. Supports the border wall, as well as the deportation of undocumented immigrants in the United States.
Gun Rights: Received an NRA rating of an A+ through his protection of the right to bear arms at a constitutional level, and opposes bans on weapons.
Abortion: Pro-life, with no exception, as well as supports the defunding of Planned Parenthood.
Taxes: Cruz supports tax cuts, supported the tax reform bill and plans on reducing the national deficit.
(D) Beto O'Rourke
Beto O'Rourke attended Columbia University and has represented Texas in the House of Representatives since 2012.
Healthcare: Supports the expansion of Medicaid as a moral necessity.
Immigration: Does not support the border wall. Supports the DREAM act and providing an easier path to undocumented immigrants already in the United States.
Gun Rights: Received an NRA rating of an F through his support of background checks of all gun sales. O'Rourke also supports the closing of the "gun show loophole."
Abortion: Pro-choice, as well as supports the increased opportunity for family planning services and availability of other contraceptives.
Taxes: Opposes tax cuts and he believes they disproportionately benefit corporations at the expense of the middle and lower class.

Loading ...
Texas Governor: Greg Abbott and Lupe Valdez
(R) Greg Abbott
Current governor Greg Abbott attended the University of Texas for a Bachelor of Business Administration and later obtained a J.D. degree from the University of Vanderbilt Law School. Abbott has been the governor of Texas since 2014.
Immigration: Against sanctuary cities. Supports the border wall as well as increased law enforcement presence at the border.
Gun Rights: Abbott is a strong defender of the right to bear arms and has received an NRA rating of an A.
Abortion: Pro-life.
Taxes: Greg Abbott opposes dramatically increased property tax rates and advocates for a constitutional amendment in Texas preventing income taxes.
(D) Lupe Valdez
Lupe Valdez obtained a bachelor's degree in business administration from Southern Nazarene University and earned a Masters in Criminology and Criminal Justice from UTA. Valdez was a Captain in the United States Army Reserve. She has been the Dallas County Sheriff since 2005.
Immigration: Opposes the border wall as well as bans on sanctuary cities. Valdez advocates for pathways for immigrants that are already in the country.
Gun Rights: Valdez opposes a ban on guns, however, advocates for increased background checks and restrictions on high capacity magazines.
Abortion: Valdez has been endorsed by Planned Parenthood and defends women's rights to control their bodies.
Taxes: Valdez opposes property taxes, and is open to increased taxes for infrastructure, education and increased jobs.

Loading ...
Texas Congressional District 6: Ronald Wright and Jana Lynne Sanchez
(R) Ronald Wright
Ronald Wright attended University of Texas Arlington and served on the Arlington City Council from 2000-2008. He was the District Director for incumbent representative Joe Barton and was Barton's chief of staff from 2009-2011.
Sanchez graduated from Rice University with a degree in political science.  Sanchez worked as a fundraiser in California and managed political campaigns in Alabama. She later went to become a foreign correspondent in Amsterdam for Reuters.

Loading ...
Texas Congressional District 25:
(R) Roger Williams
Roger Williams attended TCU and played minor league baseball for the Atlanta Braves before becoming a small business owner, and appointed Secretary of State by former governor Rick Perry. Williams has been a congressman since 2012.
(D) Julie Oliver
Julie Oliver received a Bachelors of Business Administration from UTA and received her J.D. from the University of Texas School of Law. Julie was appointed by the Austin City Council to the board of Central Health and heavily believes in the expansion of health care for all Texans.

Loading ...
Texas Attorney General: Ken Paxton and Justin Nelson
(R) Ken Paxton
Ken Paxton received a Psychology degree from Baylor University and earned his J.D. at University of Virginia Law School. Paxton served in the Texas House of Representatives from 2002-2012 and has been the Texas Attorney General since 2014.
(D) Justin Nelson
Justin Nelson attended Yale University and graduated valedictorian at the Columbia School of Law. Nelson served as a clerk for Supreme Court Justice Sandra Day O'Connor. Nelson currently teaches Constitutional Law at the University of Texas Law School.

Loading ...
About the Writer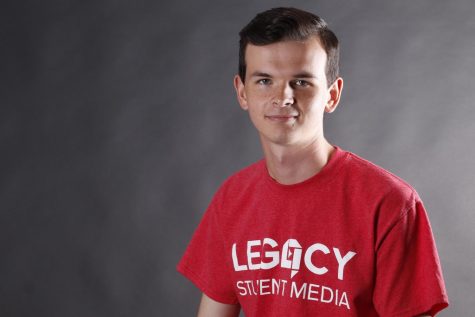 Matthew McCoy, News Editor
Howdy, welcome to my bio. I would have more to write here but I decided to give up my personality and live off the fact that I'm over 6 feet tall. If you...