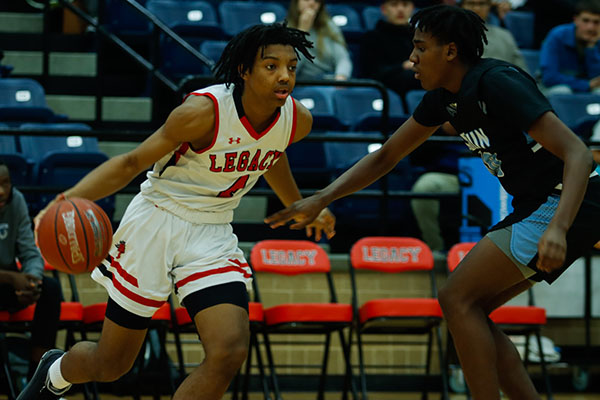 Conner Riley
On Friday, Jan 31, both the JV and varsity basketball girls' and boys' teams had a whiteout in honor of Kobe Bryant and the Calabasas 9. Bryant and the Calabasas 9 died in a helicopter crash on Jan 26. Junior Emarie Wachsmann plays for the JV girls' basketball team and was honored to play during the whiteout.
"In the midst of tragedy, I'm glad we can come together as a community to honor those who passed," Wachsmann said.
The whiteout was put together by a few parents of students on the basketball team a few days after Bryant died. They made a poster and promoted it on social media. Parents and students came to watch the game.
"I thought it was a great experience and a great turn out from the students and faculty of Legacy High School," Wachsmann said.
Both girls' basketball teams and boys' JV won their games against Seguin and varsity boys lost 79-76.
"I felt great about the win Wachsmann said," Wachsmann said. "I felt we did our best Wachsmann said. It made me feel really accomplished."