Amanda Moore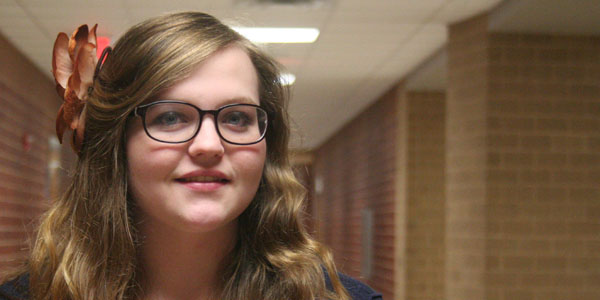 Carissa Murray, Staff Writer
September 13, 2011|105 Views
Amanda Moore pulls out a plastic bag of green grapes and starts to eat her lunch.
"Healthy food is good for you and it tastes good too," Moore said.
In February, Moore finally convinced her Mom to allow her to get a tattoo but only if she eats right and exercises.
"It's the only way my Mom can motivate me to be healthy," Moore said. "The food's expensive, but I have more energy now."
If all goes as planned, Moore and her mother will take a trip to Tennessee where she will get her first tattoo. Moore wants a feather on her foot. Moore isn't alone on her tattoo venture, her mom wants a bible verse on her foot in white ink.
"I think a feather would be pretty," Moore said. "I can't wait to see what the tattoo will look like."
Though Moore's mother will allow her to get a tattoo, her big sister, Brandy, does not agree.
"My sister is paranoid of tattoos," Moore said. "She thinks I'll get a blood disease or something."