Someone New: Baseball Welcomes New Coach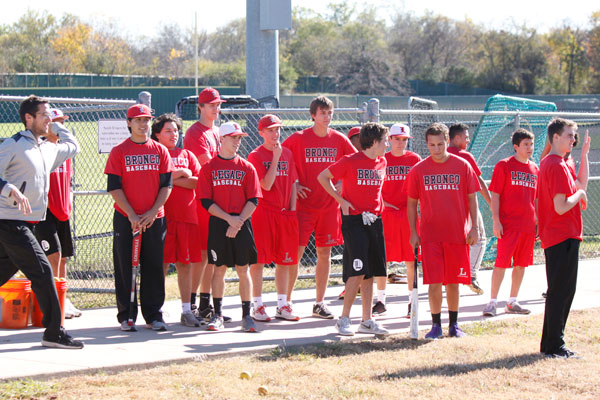 The final school bells rings and releases students go home for the weekend, but not for the dozens of nervous boys get dressed for baseball tryouts. Among the boys, senior Cooper Keeney, starts warming up for his final try out of his high school baseball career.
Legacy Baseball tryouts are January 22, 23 and 25. There will be a meeting for anyone who's interested in trying out after christmas break. At the meeting, students will get information about the tryout process and expectations. New head baseball Coach, Chris McMullen, thinks there might be another great season for the Broncos.
"The season is still to be determined," Coach McMullen said, "but there's a potential to be very, very good."
Players need a notarized physical, cleats, gloves and baseball pants in order to try out. This year coaches want freshmen players who can do simple things like catch, field ground balls, catch fly balls and have a good swing with overall good fundamentals. For varsity level, they want players with more advanced skills and knowledge of the game. Players that can do something well, like pitching, bunting, running, etc. and make adjustments are the coaches main focus.
"What it will come down to is how much work do they want to put in," Coach McMullen said, "how really committed are they."
Cooper Keeney has been playing baseball for about 12 years and currently plays outfield. Keeney has high expectations for his final season as a Bronco and feels that having a new coach will be good for the team.
"He's a nice guy. I think we're gonna have more fun than we've ever had and play more loose," Keeney said. "I think we're just gonna have more fun doing it."
Coach McMullen also calls Mansfield home. He played as a pitcher for Mansfield high school, then later moved on to play two years at Cisco Junior College and two years at Dallas Baptist University.
"I love Legacy, it's a great place," Coach McMullen said. "It's good to be back at home."
Junior Grant Moore, who serves as a catcher and has been playing baseball since the first grade, mirrors Keeney's season expectations and excitement on having a new coach.
"I feel like he's got a little bit more experience overall because he played at DBU, so he's got an idea of how it works and where you go from high school and getting players prepared for that," Moore said. "I expect us to at least get as far as we did last year, if not state championship."
Hang on for a minute...we're trying to find some more stories you might like.
About the Contributors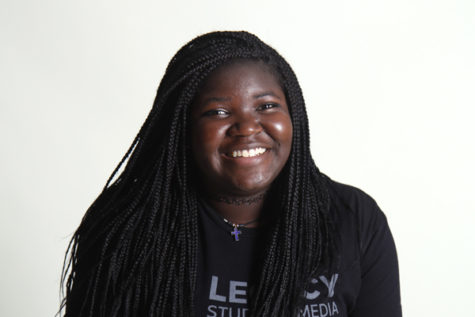 Kendra Washington, Sports Editor
My name is Kendra Washington. I am a senior with a love for Jesus, writing, singing, football and people. I'm the Sports Editor for TheRiderOnline.com...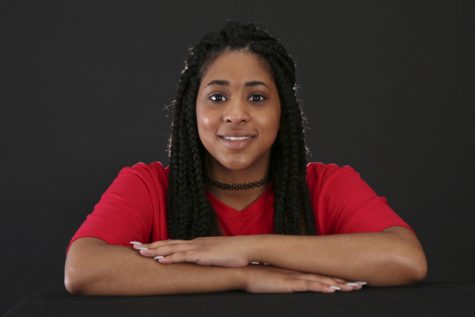 Jada Succes, Photographer





My name is Jada Succes, I like photography and cats. I take pictures of my cats all the time. Although I mostly snap pictures for the newspaper...