Baseball Prepares for Playoffs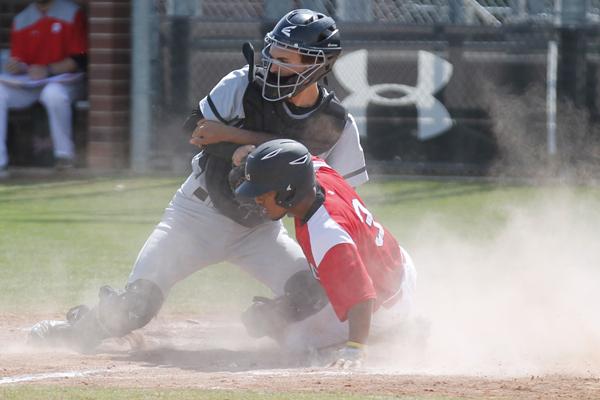 Laughter erupts from the dugout as Coach Chris McMullen notices that one of his players has put on junior Cade Contreras' jersey after forgetting his own.
That took place earlier this season. Now varsity baseball only has one district game left in regular season and a spot in the playoffs. Contreras said that he always puts the team at the top of his priority list.
"No matter what role I play, the team comes first," Contreras said. "Just trying to compete at all aspects of the game so I can help my team win."
The Broncos currently hold a season record of 10-3. This puts them at second in the district under Waxahachie. Junior Sam Turnbough serves as a varsity first and third basemen as well as a pitcher. Turnbough said that this season has helped them create a bond.  
"We have become a lot closer," Turnbough said. "Without playing we wouldn't know each other."
The Broncos will face Red Oak for their final district game at 7 p.m. April 28 at Red Oak High School. They will then go on to play Waxahachie at 2 p.m. April 28 at Crowley High School in the first round of playoffs. The Broncos were defeated by Waxahachie earlier this season but won 5-0 when they faced them again. Contreras feels that the team has made noticeable improvement this season.
"I feel like we have been getting better as the season progresses," Contreras said. "Personally I've learned to take my skills that I have and simplify them to make the game easier."
Sophomore Nate Rombach and Senior Grant Moore has had the most home runs in the district so far this season. Junior Ryan Hill holds the fourth highest number of batters struck out this season. Altogether the varsity baseball team currently holds 21 spots on the district leader boards ranging from their total number of stolen bases to their on-base percentage. Contreras said that the Broncos always enjoy being together.
It's never dull," Contreras said. "We always make jokes about each other and everyone is always laughing."
Hang on for a minute...we're trying to find some more stories you might like.