Baseball fights for State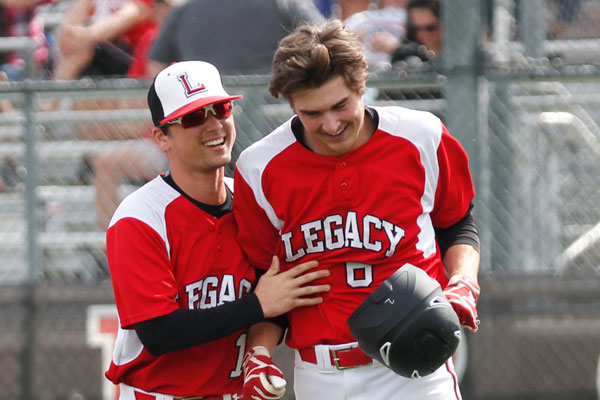 Senior Grant Moore has played baseball his entire high school career, but now every game could be his last.
Varsity baseball heads into the fourth round of playoffs against Forney on May 25. The Broncos will be playing at Dallas Baptist University at 5 p.m. Game 2 will be on May 26 at 8 p.m. and if needed the game 3 will be at 2 p.m. on May 27.
"[Baseball] taught me how to be competitive and [to] always put in the extra work in order to be successful," Moore said.
The Broncos currently hold a record of 26-8, while Forney holds a close 27-6 record. Moore said they this year's team wants to be the first in Legacy history to go state.
"We are fully capable of going to Round Rock as long as we stay focused," Moore said. "We are trying to be the only team [to] make it our of the fourth round for baseball."
Early this season Forney lost to Red Oak 3-2. The Broncos defeated Red Oak 7-0 earlier this season as well. Moore said that the team has developed this playoff run.
"Maturity is the best thing the whole team developed during playoffs," Moore said. "You have to go 110 percent every single time we go out to practices and games."
Hang on for a minute...we're trying to find some more stories you might like.