Golf Places Sixth at State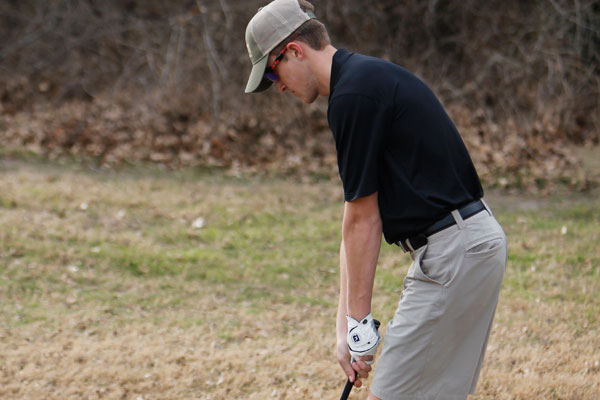 Senior Trevor Mellott hugs his teammate in tears as the state golf tournament and his high school golf career comes to an end.
Varsity golf made it to state this year for the third time in the last four years. The state golf tournament was held at Wolfdancer Golf Club in Lost Pines Resort from May 22 to May 23. The Broncos finished the state tournament in sixth place.
"We didn't perform the way we wanted as a team, but we left our hearts out there," Mellott said. "I'm very proud of my team and everything we proved by being out there."
Six golfers competed at the state tournament including sophomore Jackson Powers who carried the team at Regionals and finished 1st team All-Region with a 76-75. Mellott said that making state again felt amazing.
"That was the goal all year long," Mellott said. "I'm glad I got to end my high school career at state and not at regionals."
Although his high school golf career has ended, Mellott will continue playing golf for Harding University.
"Golf has helped me get through so many things," Mellott said. "Playing in high school has allowed me to become a better leader, and I can't wait to see how my future with the sport comes along."
Hang on for a minute...we're trying to find some more stories you might like.