Victoria Bledsoe: Having Fayth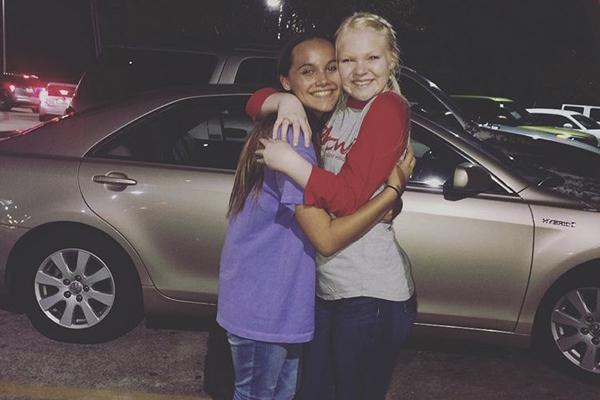 Although nine months have passed, sophomore Victoria Bledsoe continues to struggle down the path to recovery after her best friend's death. Fayth, at only 15, was the victim in a murder-suicide case.
Bledsoe met Fayth through Walnut Ridge Baptist Church four years ago. Fayth lived with her grandmother. Throughout their years of friendship, they grew closer every day, up until they both could not live without each other.
In the summer of 2015, Bledsoe and Fayth visited a church camp held in Panama City, Florida. While there, the guide leaders held a lesson about appreciating dads.
"This camp was difficult for the both of us since we both don't have father figures," Bledsoe said. "It was hard to go through that lesson without breaking down."
When the five-day camp came to an end, they made a promise to one another: no matter what, they would always be there for each other. They stayed in touch throughout the rest of the summer and the start of freshman year at school. Bledsoe and Fayth also saw each other at church every Sunday and Wednesday.
When December came, Fayth's grandmother decided she wanted to move two hours away from Mansfield to live closer to other family.
"The last words I said to Fayth were 'Let's not think of this a goodbye, but as a see you later,'" Bledsoe said. "Little did I know that we would never see each other again."
The months passed by. Bledsoe and Fayth talked every day and began planning a time they could meet up again. Unfortunately, they never had the chance to reunite. On February 12, 2017, Fayth's grandmother murdered her, and left a note saying; "I didn't want Fayth to feel the same pain I did."
Bledsoe has found the road to recovery difficult. Fayth, the one person she truly loved and trusted: gone. She missed days of school because of her loss, and she wears a special necklace daily to help her cope. Sophomore Kylie Williams had the necklace custom made with the last picture Bledsoe and Fayth took together engraved into it. Whenever Bledsoe feels nervous or has no motivation to finish something, she holds the necklace in her hand.
"It makes me feel better," Bledsoe said. "Like she's there with me."
Bledsoe sometimes forgets Fayth will not come back. She will text her when something new happens, when she doesn't know what to do or if she's struggling with something, hoping one day she will get a response.
"Every month, the 12th is a bad day," Bledsoe said. "I spend the entire day remembering Fayth and wishing she was still here."
Although Bledsoe has had to deal with deaths in the past, losing her best friend had the biggest effect on her. She never thought that her best friend would have died in such a horrible way. But at the end of the day, she's glad that her best friend now lies in heaven.
"I feel like a part of my heart is missing," Bledsoe said. "I think about her every single day. Fly high Fayth."
Hang on for a minute...we're trying to find some more stories you might like.
About the Writer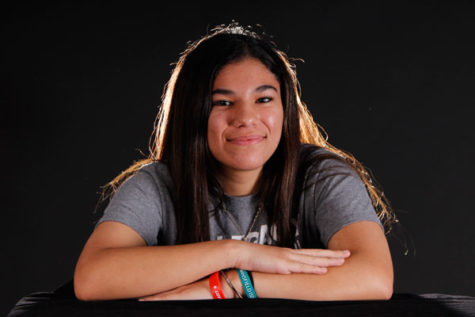 Summer Barakat, Staff Writer