Caleb Finger: Leading the Charge
Junior Caleb Finger sits against the cool metal of his chair, accompanied by stacks of paper. His organization skills kick in as he begins recording all the information for last Saturday's Drill meet. A smile crosses his face at the memories from the weekend.
Finger found his love for JROTC in the 7th grade. His next-door neighbor, a former teacher at Legacy, introduced him to the organization by letting him watch videos and taking him to drill meets. Watching the group members' trust for one another excited Finger to finally join.
"I want that because I don't have any brothers or any family members. I want to be that close to [someone] that I can trust [them] with my life," Finger said.
Upon entering high school, Finger eagerly signed up for JROTC, where he met some of his closest friends. As time went on, he grew closer to all the members, sharing good and bad memories with them.
"You're supposed to have discipline and make sure you're respectful on certain days," Finger said. "But we also have great fun together which I love the most 'cause you learn about yourself in new ways you never thought you'd know."
With the help of JROTC, Finger has found a place to grow. The organization aided him in strengthening his natural ability to lead until he became passionate about doing so.
"I want to lead people because I see myself as a leader," Finger said. "No matter what I face in life, I like to help people."
JROTC students also gave him his own chance to put his leadership skills into practice by electing him as an officer. His position as an Operations and Training Officer involves recording data from events and giving public speeches in front of important leaders. In this position, Finger has learned numerous life skills.
"I have to talk in front of actual colonels of the army. That's very nerve-wracking, so it's helping my speech and how I talk to people," Finger said.
Finger, ready to apply what he has learned and anything else he picks up during his senior year, plans to go off to college and eventually join the army. JROTC opened his eyes to all the benefits the army had for himself and other people.
"The army, how I see it, I can go across seas and fight for people who can't help themselves," Finger said. "I can be something better than myself."
Hang on for a minute...we're trying to find some more stories you might like.
About the Contributors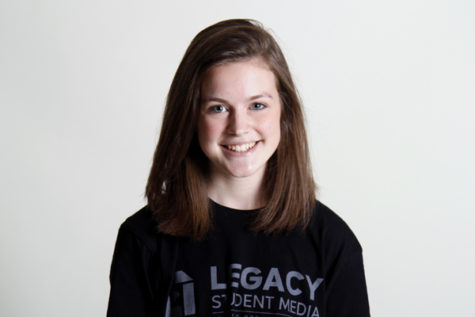 Priscilla Brothers, Newspaper
I drink a lot of coffee and pet dogs in my free time.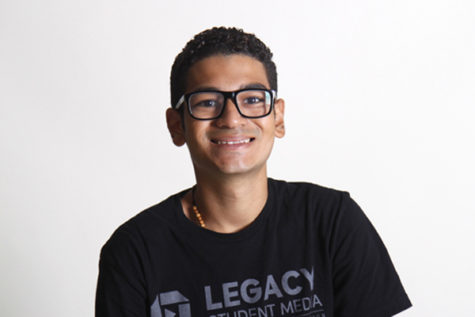 Yibran Franco, Photographer
Hi my name is Yibran Franco Febo, I am a senior at Legacy High School. I love taking pictures and collecting records. My favorite band is Metallica so...