Band Holds Annual Jazz Bash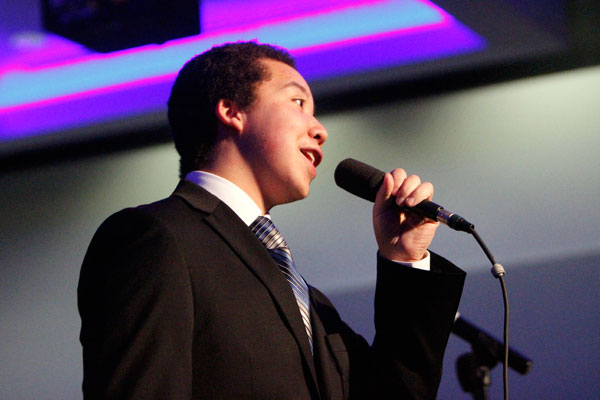 The cool, blue lights that hung from the ceiling cast a dim glow on the black tablecloths and decorative bottles below. Jazz aficionados and fun-loving students alike sat crowded around their tables, whispering to each other with a low, charged excitement. At the foot of the elevated stage stood a mob of dancers, they caught their breath from the previous song and snuck glances at the band in anticipation for the next.
Junior Noah Bates ran his fingertips over the strings of his bass, plucking silently at the slew of notes on the page in front of him, foot tapping a steady pulse as his director's booming voice projected through the speakers.
"Thank you for coming out and supporting us tonight," Mr. Adam Hoffmann started, humbled by the turnout of the growing number of people in the audience, trickling into their seats from the silent auction hosted adjacent to the dance hall. "We have one more song we'd like to perform for you."
The band began to play the first few measures of their music, Mr. Hoffmann counted them off and waved his hand occasionally to keep tempo. The dancers swayed their hips from side-to-side to the swing of the eighth-notes.
Pretty girls, all dolled up for the night and donned in their finest dresses, watched from their tables, tugged at their dates' sleeves to get up and dance with them. Boys with wax in their hair and suspenders holding their dress pants high joined the mass of students surging at the stage. The rhythmic exposition of the song took hold of their hands and lead them onto the dance floor with ease as if they were dancing on air, light as a feather.
As the Legacy band finished their set, the guest professional band, Dynamic Swing Machine, took their places on stage. Their performance, filled with gusto and liveliness, brought a second wind to the dancers on the floor, welcoming a larger crowd with open arms.
The evening came to a close shortly after the silent auction winners were announced. Students and friends and parents beamed while they made their way to the exits. Yet another Jazz Bash ended on a high note.
Hang on for a minute...we're trying to find some more stories you might like.
About the Contributors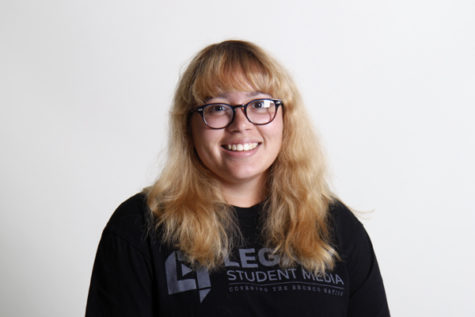 Morgan Richards, Newspaper
"With great power comes great responsibility."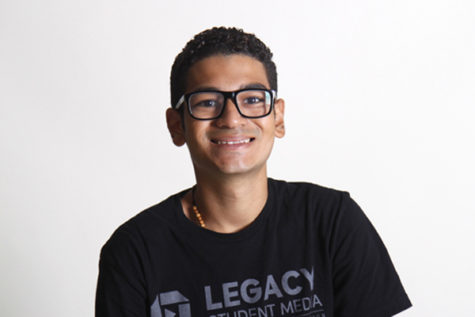 Yibran Franco, Photographer
Hi my name is Yibran Franco Febo, I am a senior at Legacy High School. I love taking pictures and collecting records. My favorite band is Metallica so...