Final Blog: Grant Baker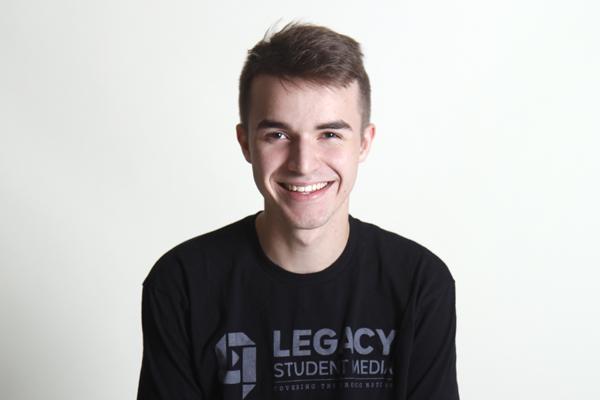 Hi there,
I am sitting in this journalism room and thinking of all the time I have spent in here. Other than my own house or my job, I think I have honestly spent the most time in this room since starting high school. I have seen the chairs rearranged thousands of different times, friends come and go from here and staff photos on the wall cycle through the newest crop of recruits. I have laughed in this room, I have cried in this room, all that pretentious, dramatic stuff.
I have been so blessed to become apart of Legacy Student Media for the past three years. All the big stuff was great, like winning all the awards, being able to go on so many trips and having so many new opportunities. What I'll really remember is all the little stuff that went on every day, like making ramen noodles in the teacher's lounge microwave every lunch or the staff meetings every monday where over the span of three years, I crept from the back of the class to leading the whole dang thing. It's been so much fun to grow my writing skills, discover my own voice and develop new friendships.
It is interesting to watch how much my life has changed from the beginning to the end of high school, and almost all of it is for the better (maybe my motivation to go to class got worse, but it's whatever). Joining Legacy and Legacy Student Media halfway through my sophomore year, I truly knew no one here. But through God's will, I have made tons of great friends and I worked my way to Editor-in-Chief of TheRiderOnline. Special shoutout to Mallett and D for being amazing teachers, leaders and mentors who helped me craft a strong work ethic and push me out of my comfort zone. They were easily the best teachers I've had.
As this chapter of my life comes to an end, I get more and more excited for my future as a journalism major at the University of Oklahoma (note: boomer) (note again: If you dig far enough into my stories, you'll probably find plenty of OU slander, and I sincerely apologize for that. I was naive back then). It is not that high school necessarily does not matter, but I have such a bright future ahead, that it is hard to not view high school as some chapter in this weird book that I have to read through to get to the good part of the book. I am glad I made the most out of high school though, and I have great memories and experiences that will last me a lifetime.
So, cheers to the future writer of the Grant Baker Wikipedia page who has to go through all these stories to write the "Early Life" section. You have a lot of stuff to go through, and I need y'all to add this quote from me:
"I am so glad that God knew exactly where to put me in high school to maximize my potential. I was able to interact with a program that helped put me in the best position to succeed. I really owe Legacy Student Media, and I have no idea how I could repay them for all the stuff I was able to do."
So yeah, thanks for everything. God Bless,
-Grant "GMoneyRuckus" Baker, 2018
Hang on for a minute...we're trying to find some more stories you might like.
About the Writer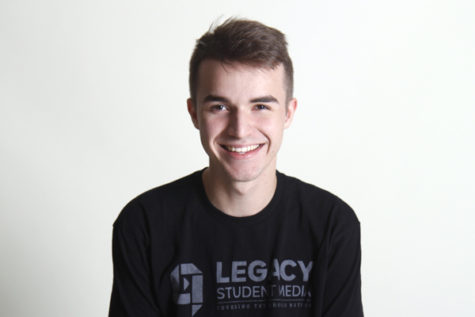 Grant Baker, The Rider Editor-in-Chief
I'm Grant Baker and I write for this website. I love serving God, watching football and listening to 2000s southern hip hop. Maybe not all of those at...