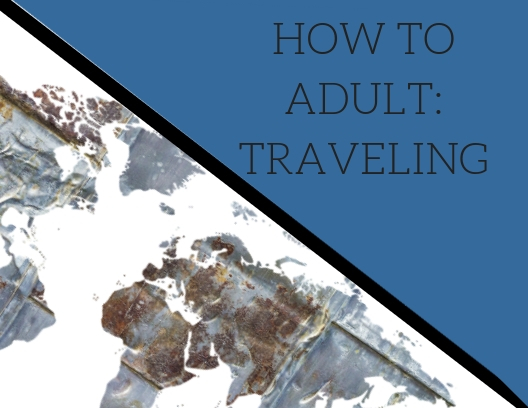 How To Adult: Traveling
The world has much to offer, and what better way to reap its glory than travel. Traveling offers therapeutic benefits in addition to the fun-filled and thriller adventures packed in every country, city and continent. Wherever the destination, the mere experience of travel causes one to return back home and immediately want to leave again. Where to next you may ask? Tropical getaway or fun in the city? As you transition into adulthood, do not forget to explore the world. Even if you do not have the means to fly abroad, travel within your country. You will not regret it.
Find a Destination
As simple as this may seem, choose a destination to put money toward. The options remain endless. However, keep your spectrum broad. Then narrow down as you discover brand new travel locations.Go someplace special and form memories you can cherish for the rest of your life.
Look at Prices
Believe it or not, multiple websites compete for your buck when it comes to purchase flight tickets. Some of the popular ones are Trivago.com and Travelocity.com. Both of these travel agents present you with the option to book with an airline, such as American Airlines or Delta. Also plan your transportation. You have the option to commute by rental car; the popular option, or Uber and Lyft around the town you stay in.
Choose a Hotel
Look at ratings and prices deals for hotels. Consider how much you want to spend on your home for the next couple of days. Do you want to look out on a spectacular view? Would you like to stay in a suite or double? Once you have made these decisions, you are all set. Afterward, it would be a safe and smart move to print the necessary documents for your flight.
Make Plans
While on vacation, you should stay occupied. You can shop around the market and find attractions, monuments, hikes and other activities that scream "FUN!". It depends on the destination.

Pack and Prepare
When it comes time to pack, you can be one of two people; an over-packer or an under-packer. First pack what you need for the vacation, but make sure to think about certain factors such as climate and luggage space. Then add extra items if you have space. In preparation, get someone to watch the dog and feed your cat while you're away. Clean your space so you have a tidy abode when you return.
Enjoyment Galore
Leave about an hour or two early to check in at the airport and get settled. Do not worry if you could not get rest the night before, but make sure you catch some rest on the plane. Board the aircraft, sit down in your seat and relax for the long trip. When you arrive, do not hold back and switch to vacay mode.