Theater Rehearses For Upcoming Musical
Hang on for a minute...we're trying to find some more stories you might like.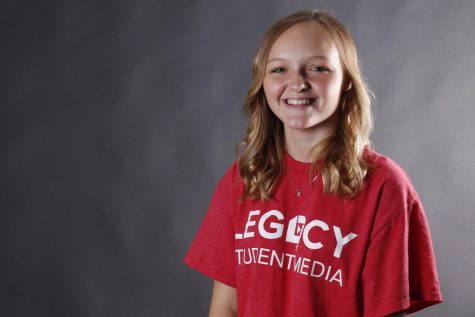 More stories from Kamryn Hannigan
Hushed giggles and whispered conversations float through the PAC as student actors gather into a circle onstage for warm-ups. The atmosphere has a frazzled energy that occurred at 2:55 p.m. every day. Students continue to trickle onstage, slipping on dance shoes and tying their hair back.
"Warm-up time is focus time," Abby Ewing, 11, said to silence the whispers.
Ewing called the shots on physical stretches instructing students to extend their arms and legs in a variety of poses to warm up their muscles to dance. The frazzled energy from mere minutes earlier was reigned in and focused on the stretches, everyone anticipating a long afternoon of learning choreography. Actors bent at the waist and reached for their ankles per Ewing's request, then grasped at their neighbors' ankles – inspiring a fresh wave of giggles. 
"Now slowly come back up," Ewing said, "one vertebra at a time." 
The actors hung limp at the waist like rag dolls, their movements slow and deliberate as their spines straightened. As if connected to a string, their heads were the final thing to float up – eyes focused and bodies warm. Before students could lose their focus, director Jeremy Ferman swept in raring to go. The cast needed to prepare for a performance at Toys For Tots on Dec. 4 and he intended on doing just that. 
The cast ran through the two songs they signed up to perform, "Oh The Thinks You Can Think" and "Here On Who," and Ferman and his student choreographers spent the next 45 minutes cleaning some less coordinated spots in the songs. Aside from the occasional straggler, the cast was roughly unified and they shared a common determination to perform well. 
After running the two songs three times the cast looked to Ferman for a break.
"Alright, good job guys," Ferman said, "Take a quick five and get back in here so you can start learning the hunch song."
Grateful, the cast filtered off the stage to get water and scarf down some snacks before Ewing called everyone back to work.
Ewing and her fellow choreographer Olivia Woolsey, 12, skipped to the most difficult part of the new song and prepped to show the actors the new dance. The beat dropped and Ewing and Woolsey were off, bouncing and spinning in a hip-hop rendition of a  Lynn Ahrens' "Havin' a Hunch."
The eyes of the cluster of actors watching widened and flickered from the choreographers to each other, apprehensive to say the least. 
"Get in three lines please," Ewing instructed, "Y'all got this."
The actors scrambled to form their lines all craning their necks to see the choreographers better. Several awkward imitations later the cast did a full run of the new choreography with little to no hiccups. 
"Give me 110%," Fortune shouted during the run, "If you aren't giving the audience 110%, they won't believe you."
At Fortune's request, smiles brightened to beams, arms fully extended in complicated dance moves and voices projected to fill the PAC. 
"Yes, that's it," Fortune egged the dramatized characters on. 
As the actors froze in their ending positions Fortune and the choreographers applauded the rough run through. Sweaty but beaming with satisfaction the actors gathered on the edge of the stage for a pow-wow before dismissal. 
"Great job today guys," Ferman said. "Don't forget what show we're doing over break. And please, for the love, look at your music."
Seussical the Musical opens Jan. 24 at 7 p.m. and the cast will perform two more times Jan. 25 at 2 p.m. and 7 p.m.
About the Contributors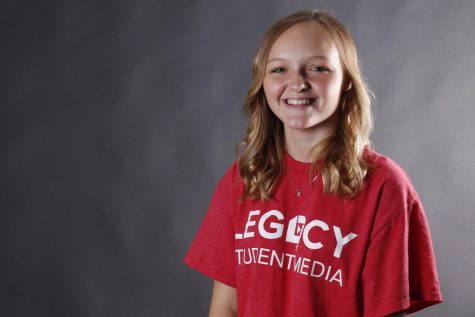 Kamryn Hannigan, Staff Writer
I love Jesus. That's it. That's the bio.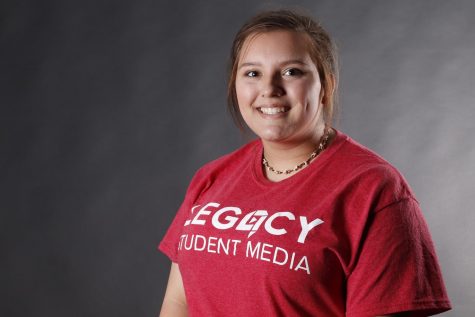 Cassidy Allen, LBTV
Im Cassidy Allen, a sophomore here at Legacy this year, and I'm majorly in love with John Krasinski. I plan to be on broadway some day, but until then,...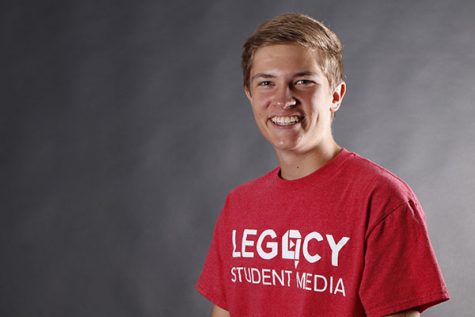 Seth Miller, Photo Editor
Hey, I'm Seth. I'm The Arena Yearbook Photo Editor. I'm a Senior. God is good, He's gotten me this far. Star Wars is the best movie because the mix of...