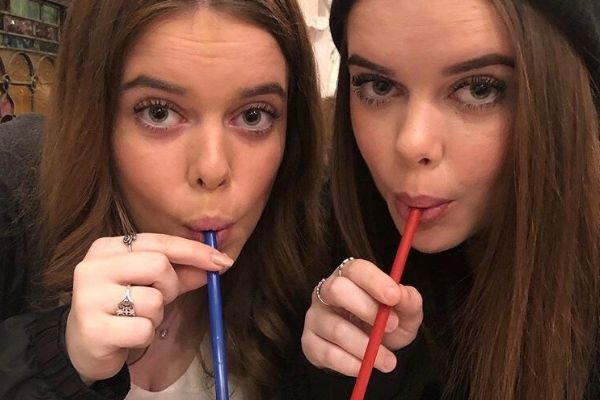 Courtesy Photo
Two girls woke up at 5:00 am and switched up their normal morning routines to mimic the other's. Clothing, hair and makeup all played a role in the scheme they planned the night before. When they sat down in their first period class, everything seemed normal to everyone, except them. At lunch, seniors Maddie and Mackenzie Moyer receive a couple funny looks and questions from their friends while others remained oblivious until someone says, "Did y'all switch?" 
"When we were little, we were polar opposites," Makenzie Moyer said, "but high school has made us a little more similar."
Maddie and Makenzie Moyer are identical twins but they do have their differences. 
"The biggest difference between the two of us is our personality," Makenzie Moyer said.
Despite their different personalities, they compensate for their similarities through their own physical characteristics, such as different hairstyles and clothes to secure their own individuality. 
"We always get called the twins instead of our names and a lot of people know us together, not just one of us," Maddie Moyer said. 
There is one downside among the perks of a twin sister, their similarities overcome their identities.
"I don't mind being seen as the same people," Maddie Moyer said, "but on some days it does get annoying."
On the brighter side, the girls like to hang out and be goofy together to raise their moods. 
"We normally just hang out together when we're sad, and then we're fine," Makenzie Moyer said. 
Despite their ups and downs, being twins has made these two grow closer together.
"Maddie and I are a lot closer because we are twins," Makenzie Moyer said. 
Through the years, the bond between the twins has developed into an even stronger relationship. 
"I have a built in best friend," Maddie Moyer said. "Someone who is always there for me and understands me on a different level than anyone else."