Black Friday Deals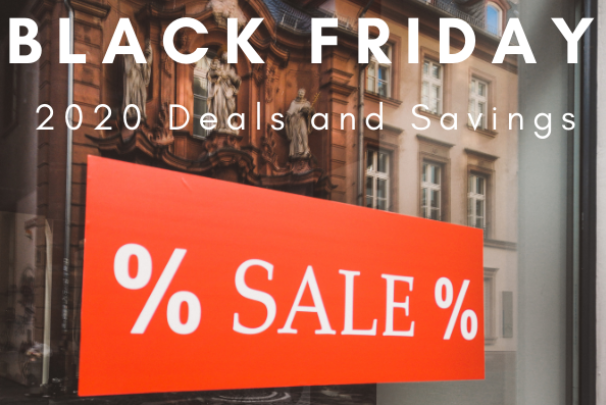 As this year continues to change in just about every way possible, Black Friday isn't any exception. Immediately after Thanksgiving, people will crowd storefronts and malls waiting for a certain store to open, anxiously hoping the deals include certain items in time for giving Christmas gifts or on gifts for themselves.
Billboard
However, as a result of the challenges retailers continue to face during the coronavirus pandemic, stores have set in place specific safety protocols including required facial coverings, social distancing, and a limited number of in-store shoppers. Shoppers are also encouraged to shop online in order to limit in-person interaction, and retailers up their game this year in order to attract customers with intriguing deals.
Best Buy
Technology retailer, Best Buy, hosts Black Friday sales all month long, starting November 5 through the end of the month. In-store shopping will be offered at limited capacity, with deals starting at 5 am the morning after Thanksgiving. Online sales will continue for the month of November on a variety of products, kitchen appliances to laptops. You can save 58% ($1400) on a Bowflex – BXT116 Treadmill, or save 47% ($21) on an Amazon – Echo Dot. 
Target
Similarly to Best Buy, Target will host online and in-store sales all month long. The best savings this week include up to 50% off headphones and earbuds from Beats and Sony, to 30% off TVs, sound bars, and more and $50 off select Apple product purchases.
Walmart
Starting Nov. 4, Walmart will introduce online sales, with in-person sales following closely on Nov. 7 through Nov. 27. They will roll out weekly in 3 total phases. Some of the best deals found at Walmart include saving 22% ($55) on a set of AirPods Pro, or 17% ($93) off an Apple Watch Series 6. Deals will continue to reveal through the month of November.
Amazon
Unlike traditional retailers, Amazon offers countdown to Black Friday deals starting on Nov. 1. Then, Amazon releases new deals every hour starting the week of Black Friday. Top Amazon Black Friday deals include $111.19 off Sony Bluetooth Noise Cancelling Headphones, $189 off iRobot Roomba Vacuums, and 50% off 23andMe Health + Ancestry Personal DNA Tests.
Kohls 
Starting early this year, Kohls has already started the second round of Black Friday sales, ending Nov. 21. In this round, personal fitness trackers, portable speakers, and smart home speakers have heavily discounted. Most notably, the Google Home Mini, discounted 55% ($27), and the Fitbit Charge 4, saving you 33% ($50).
Mattress Firm
Replacing a mattress should come easy this year with a deal of 50% off. Sleep Number also throws in a 50% off on all BOGO branded items. Other blankets, pillows, and sheets come in all different discounts that will make sleeping in even more appealing. 
T-Mobile
T-Mobile has great everyday savings year-round, but the best deals of the year on the hottest devices and accessories are available during Black Friday deals week. In addition to amazing savings, T-Mobile also offers fantastic unlimited wireless plans with no annual service contracts and no upgrade hassles on 4G LTE Network. During Black Friday, many customers with T-Mobile upgrade their devices due to the amazing discounts.  
Academy 
The Academy Sports and Outdoor 2020 Black Friday sale starts Nov. 22 and lasts through Nov. 28. This year's 28-page Black Friday ad features deals on outdoor gear, including swing sets and trampolines, bikes and apparel for the family, hunting gear and more.
Macy's
Macy's official 2020 Black Friday ad kicks off the holiday shopping season with some deals starting early on Nov. 16. All Black Friday deals throughout the store start Nov. 24 and last through Nov. 28. Look for a special coupon that will save you an extra 20% on sale and clearance items starting Nov. 24.
Belk
The Belk 2020 Black Friday Bash starts Nov. 20 and lasts until Nov. 28 online and in stores. Look for "Today's Coupons" with even more opportunities for savings. Plus, shoppers can receive an extra 10% off when using Belk's curbside pickup between 4 p.m.-11 p.m.