Basketball Roster Takes A Hit
Hang on for a minute...we're trying to find some more stories you might like.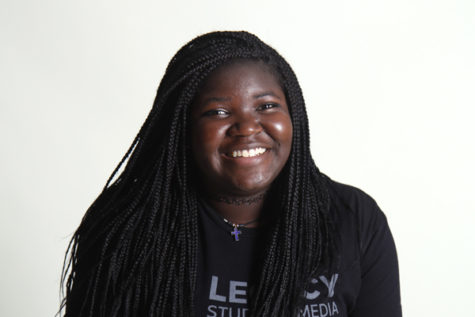 More stories from Kendra Washington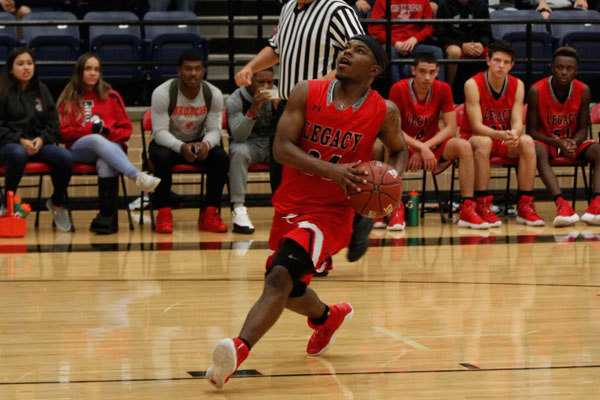 The Broncos are finishing up preseason play with a current record of 6-6. Despite the so-so record, the Broncos are improving. They recently placed second in the Colleyville Heritage Tournament.
Varsity Boys' Basketball will begin district play next week against Midlothian, but their roster will still be incomplete if football advances to state after their match this Saturday. Three athletes are missing from the varsity basketball roster since football continues to advance in their playoff run.
Juniors Jalen Catalon, Ben Martin and Taiwan Williams take up spaces on both rosters and will have to trade in equipment as soon as football takes a loss or becomes state champions.
Martin served as a junior varsity linebacker this past football season and got moved up to the varsity scout team roster for the Broncos' playoff run. Martin said that though he's a little worried about starting basketball season late, he thinks participating in football's the playoff season has been a good experience.
"It's really concerning because we have a lot of games coming up and I've missed a bunch of the season for basketball," Martin said. " But it's been a good experience to be with football [in the] playoffs."
Martin plans on serving as a small forward once he's able to join basketball again. Martin said that even though the Broncos have struggled in the past, he's got high hopes for this season.
"My goal as an athlete is to be the best player and the best teammate that I can possibly be. Whether that be coming off the bench or starting, it doesn't matter to me," Martin said. "I'm looking forward to a good season."
Williams recently moved to Texas from Detroit, Michigan and has proved to be a stand-out athlete on the football field. Williams played on junior varsity this past season, but has had his fair share of plays in on special teams during the Broncos' playoff run.
"So such as playing here at Legacy, I love it. I wouldn't change for it. Ever since I've been here at Legacy I've loved it." Williams said.
Williams's school back in Detroit made it to the state quarterfinals the past two seasons so playing with the Broncos will be a bit of a different pace for him, but Williams remains confident in the team's ability.
"I believe that the guys that we have on Legacy's basketball team can win the state championship if we all just come together," Williams said. "Build some chemistry and go out there and play as a team."
Williams said that he has been training to keep up with his teammates and plans to have just as good of a season of the court as he did on the field.
"I've been in the gym every day. I'm not looking forward to going back being rusty. I should come back averaging the same points that I [was] last year, 15 to 16 [points] a game, hopefully more. It's just a new season. [Coach Mitchell and I] are always in the gym late nights, even on school nights. I'm looking forward to coming back prepared and ready."
Watch the Broncos begin district play, with or without their full roster, on Tuesday, Dec. 19 at 8 p.m. in the LHS Varsity Gym.
About the Photographer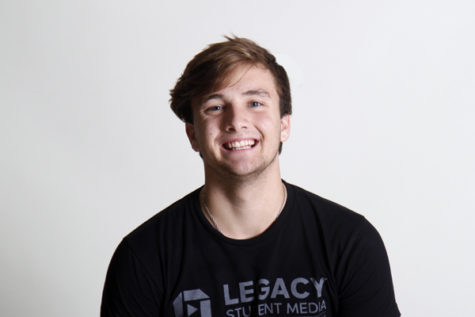 Dalton Mix, The Rider Photo Editor
Hi, my name is Dalton Mix. I am the newspaper photo editor for The Rider Online.I like movies and music.