Academic Associate Principal Leaves Legacy, Accepts Principal Job
Half-eaten going-away cakes and gift bags litter Academic Associate Principal Erin Frye's desk as she attempts to clean and pack her office. Pictures once proudly displayed are now tucked away in boxes to be used later.
After four years as Legacy's Assistant Principal, Ms. Frye will take a principal position at Alexander Elementary School in Duncanville, Texas following Spring Break.
"Change is one of those moments that's going to pull you out of your comfort zone, and you're gonna be forced to react to that," Ms. Frye said. "I think in doing that, you trying new things, you doing new things, there's always a little bit of anxiety. Especially when you come from a position you've been in for a while, so you feel reasonably comfortable about knowing answers and knowing how things work and you're walking into a situation where you don't know any of those answers."
Moving to an elementary school will be Ms. Frye's first opportunity to professionally interact with elementary-aged students outside of talking to her own child. Frye views this as a new opportunity to connect with the youth.

"Being around kids keeps you young, and it keeps you fresh," Ms. Frye said. "There's something that really kind of taps into the idea of hope. All of us are works in progress. None of us are finished. But with kids, all parts of kids are works in progress. I like having a part in that growth"
Although Ms. Frye finds new excitement in reaching younger students, she acknowledges the vast differences between high school and elementary.
"The way you talk to younger kids is not the way you talk to older kids, Ms. Frye said. "It's partially about tapping into what makes sense at this point in their life. I think they're a little more open than high schoolers. Elementary kids don't have that filter, so it's a fairly pure form of communication, for good or bad."
Principal Dr. Shelly Butler has a plan in place to ensure the transition between old and new assistant principals goes smoothly. Applicants can send their resumes to MISD's website then Dr. Butler will sit with the area superintendent and choose the best candidates. That group is interviewed, and the best person for the position will then be chosen. The whole process takes around two weeks, and the candidate's current schedule will determine their start date at Legacy.
"[Ms. Frye] has done a magnificent job as Academic Associate Principal here at Legacy," Dr. Butler said. "She has been an organizer and a behind-the-scenes worker. She makes a lot of pieces go at school. She makes connections between lots of different organizations and groups of people working to make sure Legacy works well."
While working as Principal of Alexander Elementary, Frye plans on remembering the many connections she made during her time at Legacy.
"There's not specific instances, but it's like a collection of different moments that seem to stand out," Ms. Frye said. "I really like proms because it's kind of like students at their best, students stepping out into little glimpses of adulthood quite literally with dressing and the whole production of it. I also really think back on the field trips I've gotten to go on with kids, the AP field day, academic or sports competitions, games, things like that. You're seeing kids in their best elements sometimes doing what they really love and there's a lot of passion and excitement in those times."
Hang on for a minute...we're trying to find some more stories you might like.
About the Contributors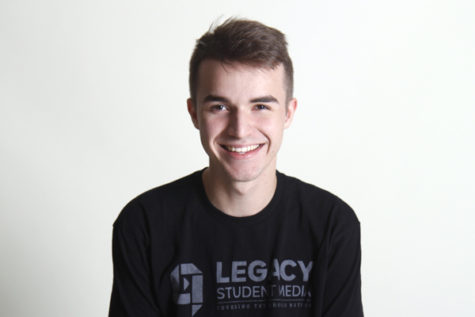 Grant Baker, The Rider Editor-in-Chief
I'm Grant Baker and I write for this website. I love serving God, watching football and listening to 2000s southern hip hop. Maybe not all of those at...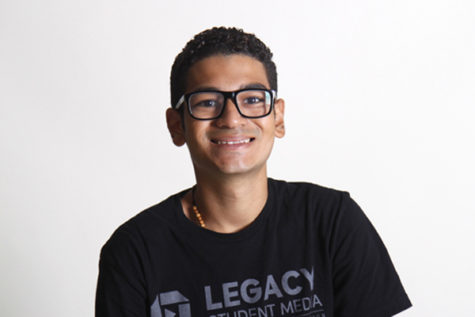 Yibran Franco, Photographer
Hi my name is Yibran Franco Febo, I am a senior at Legacy High School. I love taking pictures and collecting records. My favorite band is Metallica so...