Students React To New Dress Code
Hang on for a minute...we're trying to find some more stories you might like.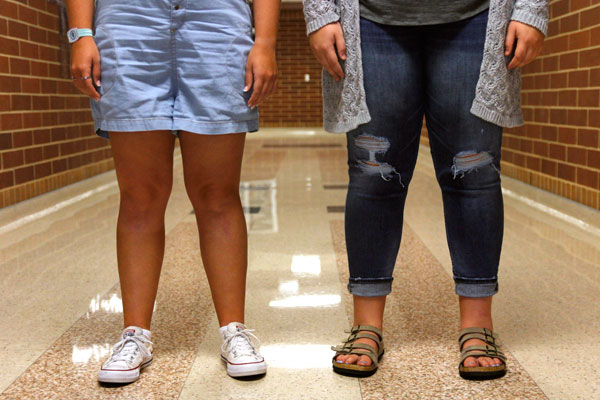 Before the end of the last school year, Assistant Principal Leonard Cousins suggested reviewing the dress code policy. The administration took it into consideration and the suggestion passed, so a group of students, teachers, parents and members of administration met to make tweaks and changes to the old dress code. The modified dress code revises the suitable thickness of shirt straps and alters the acceptable length of dresses, skirts and shorts. It also allows for jeans with holes and frayed material.
The students had varying thoughts and opinions about the recent changes, but some reactions tuned out more similar than not.
Diondre Whitmore, 12
"The new dress code is less strict than last year's with the small changes to leggings and ripped jeans and I feel it's better because no one liked last year's."
Alika Crawford, 10
"I'm very excited that it's changed. We finally aren't restricted to little options."
Jennifer Ojukwu, 10
"The dress code is better than last year's, but I feel it could still use some improvement."
Deona Garner,11
"I feel like the new dress code will give the students more freedom and let them express themselves more in choosing what they want to wear. I'm super happy the rules have been tweaked."
Kylie Jennings, 10
"I think the jacket policy is a little excessive because I believe we should be able to wear a jacket without having to be told to put it up."
Esmeralda Cruz, 10
"I personally think it's better, but it doesn't really help me out since I have long arms."
Adeoluwa SaliuOkeola, 11
"The new dress code is hardly new because it still restricts students from conveying their personalities the way they want to."
Luke Barnes, 10
"It's a change in a new direction, but people shouldn't be distracted by what you wear."
Brooke Session, 12
"The amended dress code is amazing, but I dislike how it tells us not to wear headscarves and things of that nature. It's not all gang related because some people have certain hair types and textures, so it protects our hair and makes it healthy and strong."
Michelle Orie, 9
"I'm not quite sure how I feel about it because it's still a very strict dress code. I really don't understand why leggings, ripped jeans and off shoulder tops are problems, but I agree with everything else."
Barbara Martinez, 10
"I feel making any rules on hair is dumb because they are unable to do anything to our hair, but I'm glad they changed that."
Serena Noureddine, 10
"It's unfair because we are compared to males who can't control themselves when they see some skin on a girl. I think we should be allowed more options in wearing shorts, tights and jeans with rips. Fingertip length isn't fair as well because I am tall and I have long arms, so it's hard to work with the dress code."
Deja Robinson, 10
"I think it's a bit closer to letting us express ourselves."
Natalia Rodriguez, 11
"Personally, I like it and I think it's fair that we're allowed to wear ripped jeans."
About the Contributors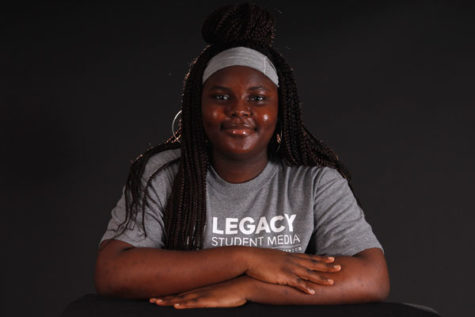 Sarah Akande, Staff Writer
Hey stranger! I'm Sarah, yes Sarah with an 'H', and I'm a staff writer for the Rider. I love trap music, spicy food, my friends and God. I also...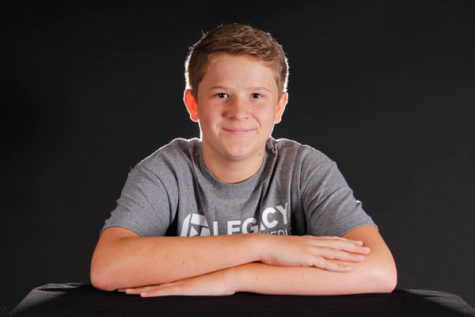 Luke Osborne, LBTV
My name is Luke Osborne and I do videos for the rider online. Yes I can use the force and Darth Vader is my father. I like to play soccer and enjoy watching...