Project C.A.R.E Planned to Replace Pink Fest
Beginning on Oct. 1, Legacy StuCo will host fundraisers and dress up days throughout the week for Project C.A.R.E (Cancer Awareness, Recognition and Education). Around the cafeteria, booths about various cancers will teach student students and adults. Stuco will host a field day Friday on the soccer field from 1:30 to 3 p.m. All money raised throughout the week will go directly to: 1 Million for Anna, the Moncrief Cancer Institute, the Leukemia & Lymphoma society and the Amanda Ferguson Scholarship fund.
"Instead of focusing on one type of cancer, we've chosen three that we're going to focus on," Student Council Sponsor Kenna Cavnar said. "Instead all of our money going to just breast cancer, were dividing it up between four separate events."
The dress up days are as follows:
Monday
Tie Dye Day. Instead of wearing a single color representing one cancer, wear all of them at once. Raising Cane's will host a spirit night from 4 p.m. to 11 p.m.
Tuesday
Shine Bright Be bold and wear a yellow shirt for Sarcoma and Childhood Cancers. Donation jars will be available to donate to the cancer of your choice.
Wednesday
Green Day. Wear green for Lymphoma. When you hear the Rocky theme song, send a representative from your class with donations to win a snack cart. A DJ will also be in the cafeteria taking requests for $1.
Thursday
Pink Out. Wear pink for Breast Cancer awareness. Support the JV football team with a pink out as well against Sunset High School.
Friday
Purple Out. Represent all cancers by wearing purple. $10 will let you into the field day with inflatables, obstacle courses and more.
Update: Project C.A.R.E. raised a total of above $3500. $500 will go toward the Amanda Ferguson scholarship fund from both Legacy and Timberview. The remaining $3000 will be divided up evenly among charities 1 Million for Anna, the Moncrief Cancer Institute and the Leukemia & Lymphoma society.
"Everybody learned a little bit more about different times of cancer," Cavnar said. "This was a success."
About the Contributors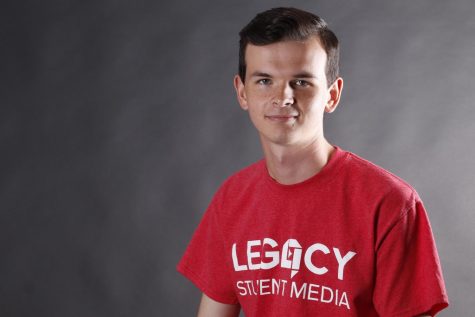 Matthew McCoy, News Editor
Howdy, welcome to my bio. I would have more to write here but I decided to give up my personality and live off the fact that I'm over 6 feet tall. If you...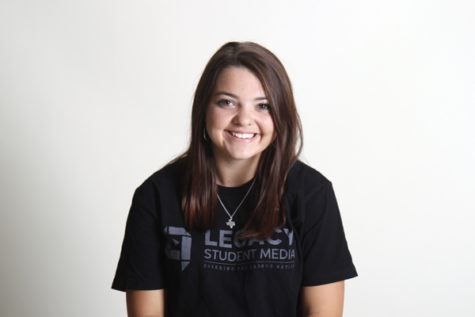 Tori Greene, The Arena Photo Editor
My name is Tori Greene, I'm a senior at Legacy and I'm the photo editor for The Arena.