7-Eleven Donates Money For Superfan App
Stuco received $711 from 7-Eleven on Nov. 29 at the grand opening of their newest location on N. Main and Broad Street. Cheer, Drill and Stuco students went to the grand opening to accept the check and represent Legacy. Student council sponsor Ms. Kenna Cavnar helped organize the event.  
"We wanted all of Legacy represented," Ms. Cavnar said. "We wanted a showing of all of Legacy. The Bronco Superfan is all of us."
The money given to Stuco will help pay for the Bronco Superfan app, its updates and future events. After finding out about the donation, Dr. Butler made the decision to put the money toward the app because it benefits all students.  
"I'm super excited because Legacy Stuco is combining with local community sponsors which is a great opportunity to have," senior Lexus Ramos said.
In the future, Stuco hopes to partner with other organizations in the community.
"There are huge plans going on for Legacy Stuco and we'd love to collaborate with any other community partners, events or sponsors," Lexus Ramos said. "We just love to be a part of this family and anyway we can help, we will."
Hang on for a minute...we're trying to find some more stories you might like.
About the Contributor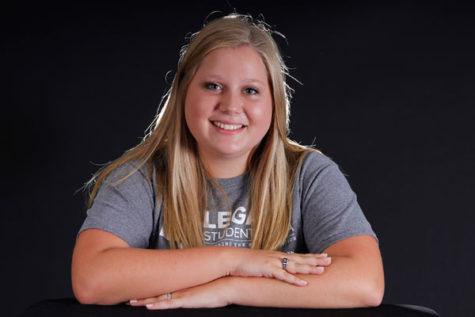 Kathryn Pedroza, Editor-In-Chief
"Kathryn with a K is so much better than Kathryn with a C"- Anne of Green Gables. Anyway, my life can be summed up in three things: showtunes, books and...