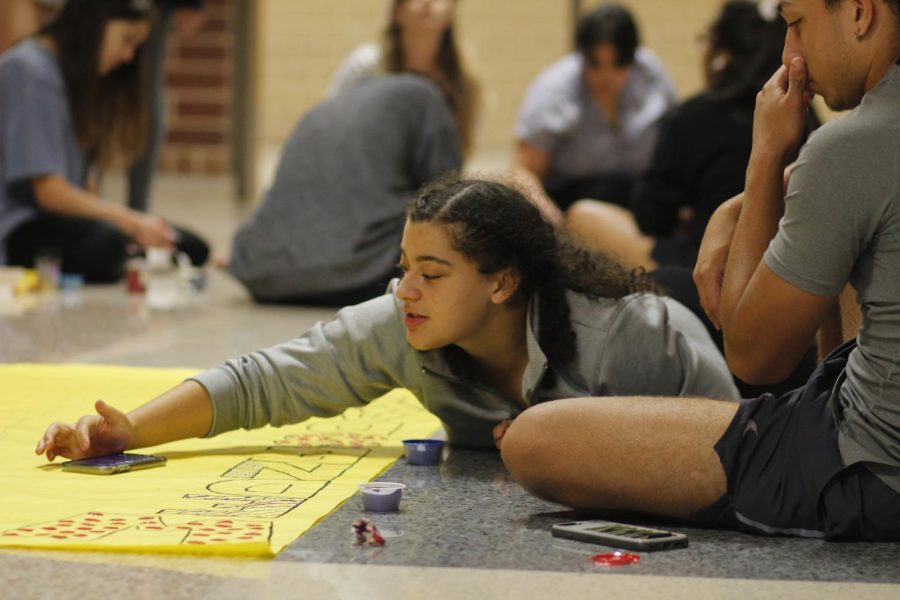 Delayne Fierro
The Texas Association of Student Councils, TASC, chose Legacy High School as the Conference Coordinator at the Irving Convention Center in April 2021. The TASC annual conference is one of the largest gathering of student leaders in the United States and consists of around 5,000 students and 500 advisors. Worley Middle School will also host the middle school conference in the fall of 2020.
"It is a high honor. It is a lot of work that they will have to do and it will cast a light on the great things that are happening in Mansfield ISD." Principal Shelly Butler said. "These kids have worked, worked, worked over the past two years to create a student council that we can be proud of."
Junior Amber Trammell was named the Conference Coordinator Student Representative for TASC and will serve on the TASC board of students. Trammel filled in as the president of StuCo district three over the summer.
"I've been around a lot, I've been in StuCo since I was a freshman," Trammell said. "I plan to be here all year I just decided it was time to step up and go bigger because it was really cool seeing the officers on stage."
The student council will shadow East Lake High School, the current conference coordinator school, as they plan for the 2020 conference. Legacy will need to raise around $30,000 for the conference and plans to have fundraisers and private donations from the community. StucCo also hopes for performances from Legacy's fine arts departments at the conference.
"We have such a great community and community spirit that we feel certain that we're going to have some major donors from the community," StuCo sponsor Kenna Cavnar said. "We plan on trying to encompass all of what Mansfield has to offer."
Dr. Butler will present the welcome to the 2021 conference and hopes to showcase what Legacy and MISD has accomplished as a district. Dr. Butler hopes to continue the student council's growth and to facilitate student leadership as new students come in to Legacy.
"It's just like another feather in their cap. They have done so many wonderful things, from the day of service last year to the dance this year, to every [dress up] week that they pull off as an organization. I'm proud of them," Dr. Butler said. "We don't want it to be a one-time thing, We want our freshmen and sophomores to pay attention because they're going to be the leaders in the future to carry on the bronco tradition into the next generation."