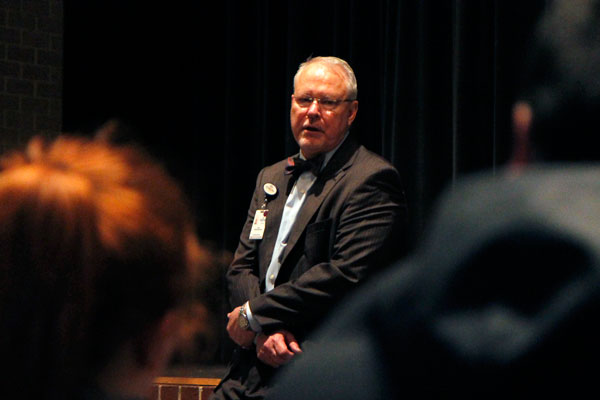 MISD Superintendent Dr. Jim Vaszauskas recently announced he will retire on Dec. 31 in order for the school board and future superintendent Kimberly Cantu to progress policy for MISD. Dr. Vaszauskas originally scheduled his retirement for Feb. 5, 2020, and Deputy Superintendent Kimberly Cantu was unanimously named the lone finalist to succeed Dr. V as Superintendent of MISD on Nov. 20, 2019
"Dr. V has laid a road map for all of us to be future leaders. He is what everybody strives to be like and [Cantu] has worked closest with him," Legacy Principal Dr. Shelly Butler said. "[Cantu's] been around him for such a long time and he's a teacher, so it's like he's just handing the reins over to one of his students."
Dr. Cantu has worked in MISD for 21 of her 27 total years in public education. During that time she has worked as a coach, principal, Assistant Superintendent of Human Resources and Deputy Superintendent. Dr. Cantu currently has all certifications required to serve as superintendent, and School Board President Karen Marcucci is optimistic that she will continue to create a better MISD.
"Without a doubt, [Dr. Cantu] has the skills and knowledge to keep us moving forward on our student outcome goals," Marcucci said. "I have a lot of confidence in her leadership and believe she has the ability and dedication to Mansfield ISD to help us continue to be a destination district for families."
As Dr. Vaszauskas approaches his retirement, Dr. Cantu reflects on the opportunities created during his time. She believes working with him has sufficiently prepared her to continue to promote the growth of the district.
"Anytime I get a chance to discuss the incredible accomplishments and future of our district, I'm thrilled," Dr. Cantu said. "The opportunity to be considered by the Board for [Superintendent] has been both humbling and exciting. My time working directly with Dr. V has also been an amazing training ground."