Families Change Thanksgiving Plans Because of COVID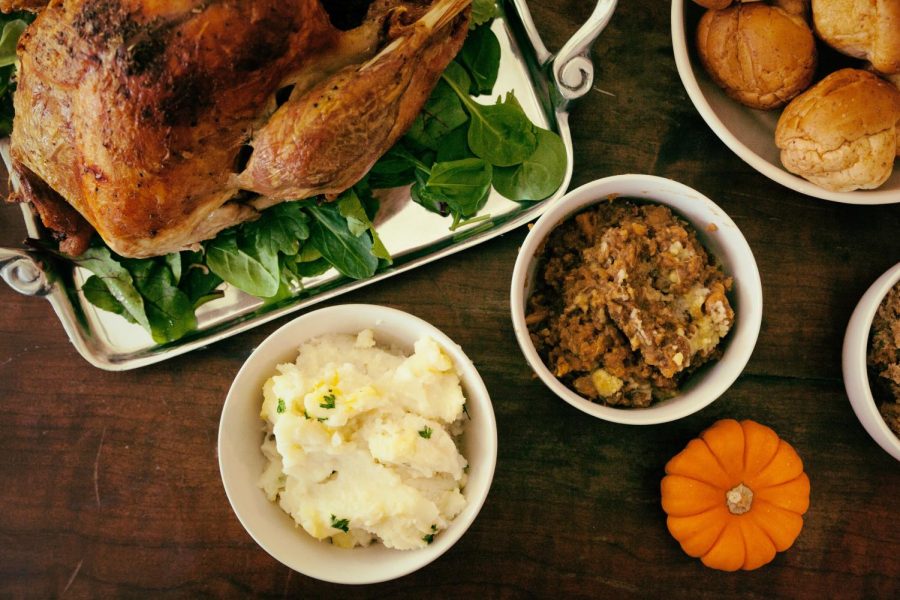 Mackinly Gerhard and Keira Howard
November 23, 2020
Every year, students celebrate Thanksgiving in their own way with their own traditions, but with COVID-19 putting a stop to those plans, students are celebrating the holiday a bit differently this year. 
Most years junior Katherine Kurecka travels out of state for Thanksgiving, but during COVID her family decided to stay home in correspondence with CDC guidelines for travel. According to the CDC, travel can increase the risk of contracting COVID-19, and postponing travel and staying home is the safest way to celebrate the holidays. 
"Our original plans were to go visit my mom's family in South Carolina," Kurecka said, "but due to COVID we're pushing that to Christmas so things can hopefully die down."
Likewise, senior Emma Rea says Thanksgiving will only be with her immediate family in a small gathering this year. 
"My plans are to go to my aunt and uncle's house for the week and have Thanksgiving with them," Rea said. "Plans are a little different this year, because normally we have a huge bonfire with everyone, but now it is just a small dinner." 
Sophomore Megan Preciado will also celebrate with less people for the holiday. Her family plans to host a few relatives from Colorado instead of the usual crowd they have had in years past. Despite small gatherings being preferred by the CDC, the organization recommends that all guests still stay six feet apart and wear masks.
"All the years before [COVID-19], we would invite everyone in our family from aunts to cousins to family friends," Preciado said, "but this year it's going to be about half of the amount of people we always invite."
Despite the increasing number of COVID cases, not everyone has decided to alter their Thanksgiving plans. Freshman Ava Britton plans to spend Thanksgiving as normal this year. 
"For my family, nothing will change due to [COVID-19]," Britton said. "I know some families won't be able to do their annual thanksgiving meal together due to Corona which is heartbreaking."