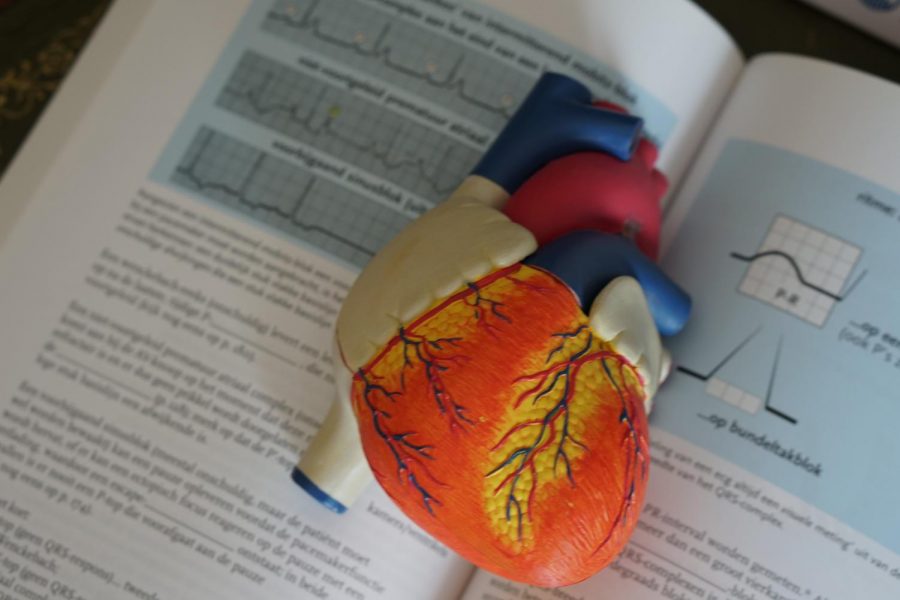 Unsplash
Sitting at the dining room table, junior Isabel Lara glanced around at her sick family. They intended to eat a nice Thanksgiving meal together, but as they each took a bite, the tasteless turkey did no justice. With coughs, sneezes and positive COVID-19 tests, they endured one of the weirdest Thanksgivings yet. 
"The experience varied for all of us, my brothers had it less severe," Lara said, "but me and my dad were absolutely miserable."
Lara's brother first caught the virus from one of his sports events. After testing positive, it only took a short amount of time before the whole family had COVID-19. Having it all at once proved to be difficult, especially during the holiday season. However, they recovered quickly after a week of rest and spent Christmas with family. 
"I felt fine, but people kind of avoided me after," Lara said. "When Christmas came, some of the members of my extended family wouldn't hug me or my brother or parents, even though it had been well over a month since we'd had it."
Since the virus outbreak and the recovery time people go through, scientists have found traces of prevalent heart issues.
"It's definitely a bit scary," Lara said, "and I hope that doesn't happen to me, and I especially hope that doesn't happen to my younger brothers." 
With COVID-19 prolonging effects on most, Myocarditis continues to show in teenagers specifically. Caused by an inflammation in the heart muscles, Myocarditis can be a result of a viral infection. This causes the heart to slow its ability to pump blood or develop arrhythmias. With this preexisting information, doctors have studied active teenagers, like junior Annali Hollinger, that could experience symptoms leading up to heart disease. 
"I believe some teenagers have had heart issues after COVID-19," Hollinger said, "but I haven't seen any evidence of heart issues in myself."
Hollinger contracted COVID-19 from a friend in class. With few symptoms, she only had a sore throat and breathing troubles, but never lost her taste or smell. She recovered with bed rest and medication, but even after the virus left her system, she had a hard time breathing normally and deeply. With her active lifestyle dancing, participating in theatre shows and working, Hollinger may be one of the teenager's doctors worry could harbor the disease. 
"Knowing that COVID-19 is starting to bring teenagers heart issues makes the illness even scarier," Hollinger said. "The worry of getting COVID-19 and then getting heart issues [should make] teenagers much more cautious."
Since the COVID-19 outbreak, Myocarditis cases in children have come to light on social media and news outlets. From two-month-old babies to teenagers, scientists observed to understand the repercussions the coronavirus brought upon them. Coming to a conclusion with research and experimentation, doctors now know they need to watch over their younger patients.
"No [I don't have symptoms]. If there's anything going on with my heart I don't feel it," Lara said. "Which kind of makes it even scarier, because what if something serious is going on and I don't even know?"
With this new research gaining attention, teenagers recovering from COVID-19 can be more aware of the possibility of early-onset heart disease. Symptoms to look for include shortness of breath, fatigue, heart palpitations and lightheadedness. 
"It's upsetting, So many people have gotten COVID-19, and it affected them severely in so many ways, both mentally and physically, and this is just one more worry to add to that list," Lara said. "It's very sad, no one wanted this or expected it to happen."