Mansfield ISD Hosts Town Hall Safety Meeting
Mansfield ISD hosted a safety and security town hall meeting on Oct. 21 to discuss safety topics at the Jim Vaszauskas Center for Performing Arts. Panelists included Arlington Police Chief Alexander Jones, Mansfield Police Chief Tracy Aaron and, MISD's Director of Safety Security and Threat Management, Bruno Dias. They spoke about district protocols and new measures enacted after the shooting at Timberview High School on Oct. 6.
Prior to the incident, MISD safety and security protocols included cameras, duress alarms, control points and multiview camera technology on all campuses. The district also enhanced visitor screening protocols when campus doorbells were installed. MISD currently manages over 2,200 cameras, 500 access points, and 100 video intercoms and panic alarms in school buildings.
At the town hall, Dias presented information saying the district leads in behavioral threat assessment and management. The district has developed numerous management systems including a reporting mechanism where teachers, students and community members can report concerning behaviors. School officials also monitor students' accounts for concerning communication and searches on school-issued devices and accounts. 
Dias discussed the safety and security protocols in place and highlighted recent changes implemented on Oct. 14. He said the public often is not aware of the threats in schools because they're handled immediately.
"Keep in mind that what we prevent will not make tomorrow's news cycle because when we prevent it nothing bad happens," Dias said in his presentation.
In response to the shooting, MISD implemented additional temporary precautions. These include increased personal security on all campuses, including proactive monitoring of video systems and deployment of K-9s trained to detect gunpowder on all high school campuses including Ben Barber Innovation Academy. They also use metal detector wands for checks at all high schools entrances. Cheif Aaron said students are randomly selected for the checks from an online system Mansfield Police uses.
After MISD presented safety and security information, Arlington Police Chief Alexander Jones said the investigation into the shooting at Timberview High School was ongoing but made it clear the shooting was not related to bullying. 
"There is no evidence of bullying prior to the day or the day of the shooting," Jones said. "[Timothy Simpkins] was involved with high-risk activity." 
After the panel presentation, they opened the floor for questions to the parents, staff and students in attendance. Those attending asked specific questions about the Timberview shooting including where the gun was found, why only some schools were locked down and why the internet went down at several campuses across the district that day. Questions went on for more than two hours. View the meeting here. 
"We did not cut the WiFi off during the shooting, there was a lot of systems being utilized and there was [an] overload," Superintendent Dr. Kimberley Cantu said.
Cheif Aaron emphasized the partnership between parents in the district and the city of Mansfield. He encourages the community to continue to look for those opportunities to engage, inform and let our parents have voices so we can stay ahead of events that occur.  
In an email to the district, Dias said MISD has reestablished the Safety Procedure Planning Committee (SPPC) and the first meeting will be Nov. 4. He said the SPPC will review the feedback and suggestions received over the past weeks via email, phone calls, and the Safety and Security Town Hall meeting. The SPPC will compile the information, seek out best practices and develop recommendations to take to the district's School Safety and Security Committee. The SPPC will meet every other week for at least three meetings, with a fourth meeting scheduled if needed. 
Elizabeth Carmody, Executive Director of Communications & Marketing said the goal is to propose updates to the 2018 Safety Procedure Plan to ensure safer MISD schools and facilities.  
"These measures are not permanent solutions," Carmody said, "but with the help of the community's feedback and our committee recommendations, we will solidify a plan that will ensure our students, staff and visitors are entering a secure and welcoming learning environment every day."
Leave a Comment
About the Contributor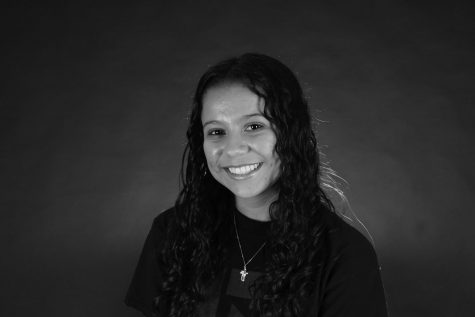 Leilani Fierro, Entertainment Editor
It's my third year here man, I'm just trying to survive.