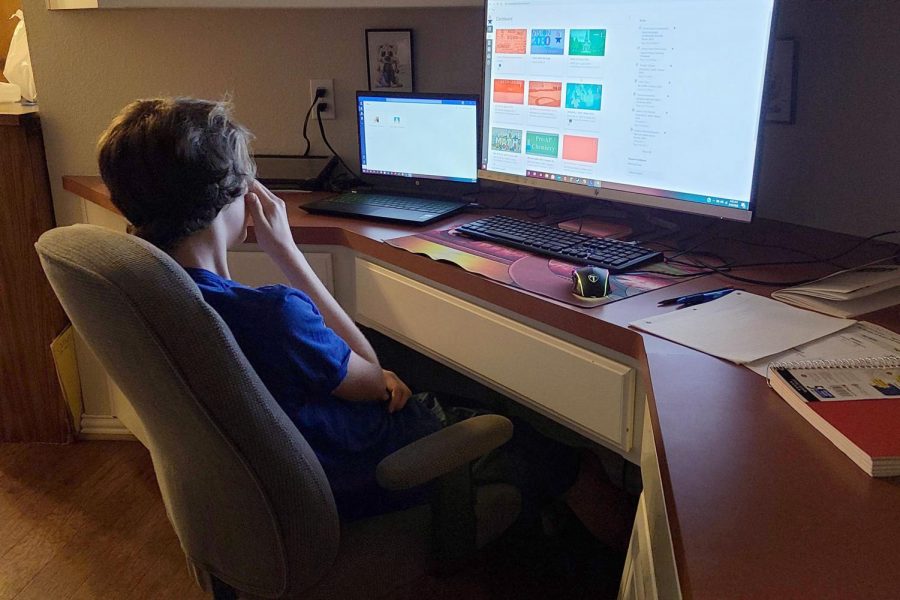 Photo by Courtesy Photo
Should Students Return To School?
September 15, 2020
Schools across the country experienced distance learning since March 2019 due to the COVID-19 pandemic. At the start of the new school year, parents and families faced the decision of whether or not to allow their students to return to school. Health officials offered their advice on the topic as they researched the effects on children. Some prioritized the educational value of in-person classrooms while others looked to the possibility of contracting COVID-19. Children are not as vulnerable to COVID-19 complications as they make up 8.8% of all cases in the country but also face numerous difficulties from distance learning. Here are both sides of the story:
Opinion: MISD Should Keep Students Virtual All Semester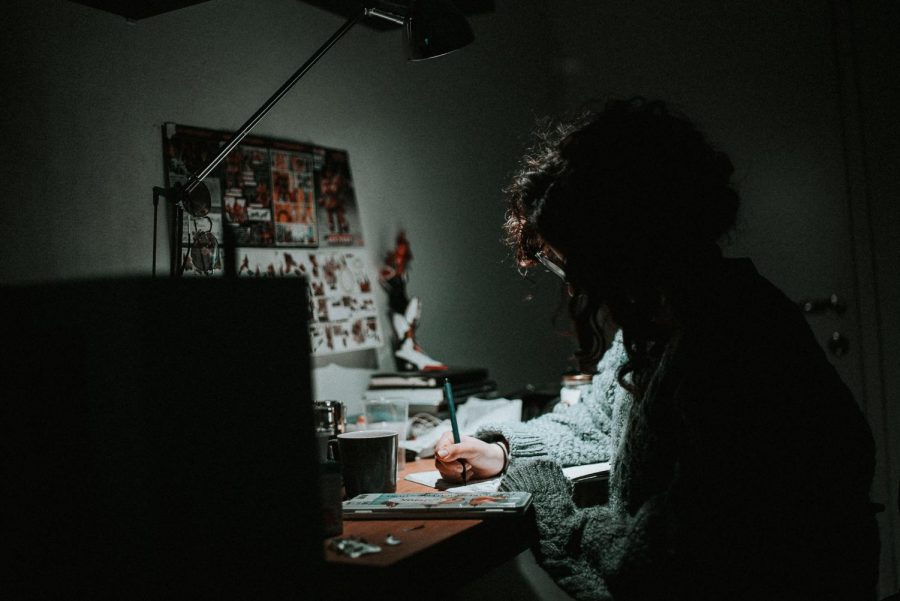 Photo by Photo by Daniel Chekalov on Unsplash
Despite the number of confirmed COVID-19 cases in the district, MISD schools will open Sept. 8 as planned. The school board should call a meeting to discuss pushing back the start date of school until all staff in the district test negative for the virus. 
In an email sent to parents of Linda Jobe Middle School students Sept. 2, parents were made aware of one or more positive coronavirus cases on campus. Because the virus can survive anywhere from four hours to three days on surfaces, the campus will not be able to be sure of everyone who came in contact with the virus. This issue puts students at risk since symptoms of the virus may not appear until two-14 days after infection and contaminated staff members may not know they have it until students return to school. 
According to the Texas Department of State Health Services, COVID-19 cases remained steady from about July 7 to Aug. 14, staying in the 7,000 to 14,000 range. However, when school began across the state around Aug. 15, cases dropped drastically and a noticeable dip in the curve can be observed on the DSHS's line graph. Because of districts in hotspots choosing to begin the year virtually, cases continue to steadily decrease, proving that keeping students home and occupied with school work has reduced the spread of infection. 
While parents argue that helping their child navigate virtual school is too challenging because of insufficient WiFi or having multiple students at home, MISD has put out information to help alleviate stress from parents, as well as provide all learning platforms through Classlink. The district has also provided hotspots for those in need of service and plans to get in more for those still in need. Student safety should be parents' number one concern, not the problems with virtual learning that can be resolved by putting forth the effort to learn how to use the platforms provided. 
The district needs to think more about doing their part to decrease COVID cases and less about listening to parent demands by keeping students virtual all semester. 
About the Contributor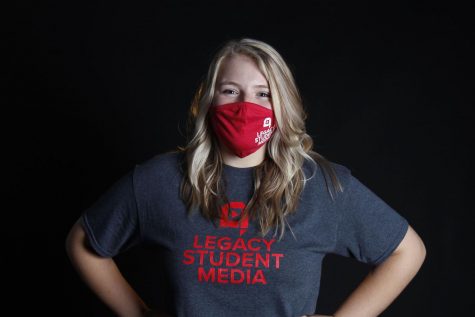 Jordyn Folsom, Editor-In-Chief
Hey, I'm Jordyn and I take too many pictures of my dogs, drink too much coffee, spend too much money I don't have and watch too much Tik Tok. Aside from...
Leave a Comment
Opinion: Students Should Return To School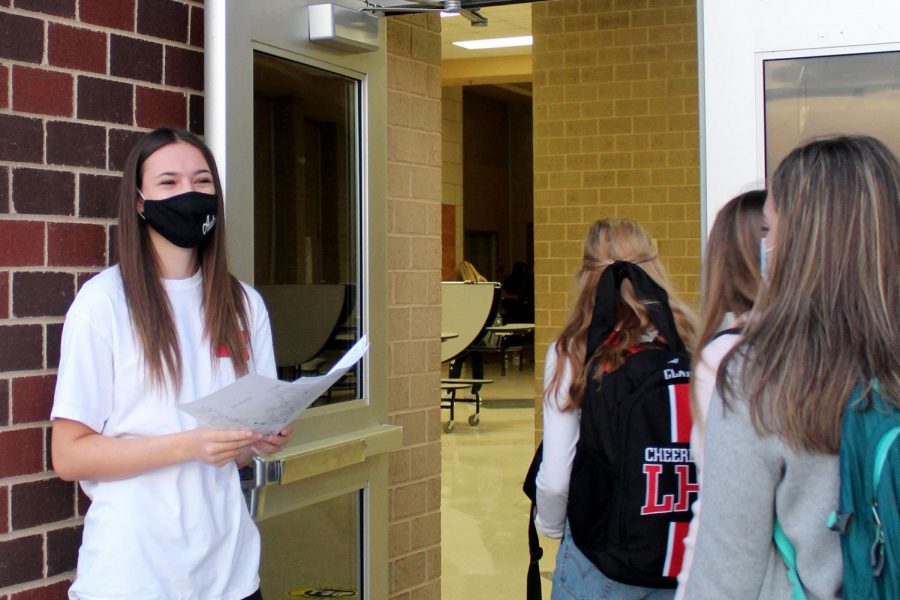 Photo by Landri Hargrove
Amid the seventh month of quarantine, Mansfield ISD reopened its schools for in person instruction. Students and families were given the opportunity to remain in the MISD Virtual Learning Academy. Students considered a number of factors in their decision, including the safety of it and how many precautions would be taken, but in the midst of COVID-19 concerns, many forgot the adverse effects of virtual school on students. While the option for virtual education at home poses as a valuable opportunity from the district to keep students safe, those with the capability to come to school should return for the benefits of an in-person education. 
In order for students to return to in-person learning, the district has implemented safety precautions put in place by the CDC as well as their own policies for the safety of students. While students adjust to school in this new way of life, they may take advantage of new opportunities awarded by the school for extra precautions. For example, students may eat lunch outside as an extra precaution to social distance while they eat and also get fresh air. The numerous precautions taken by the schools in MISD offer an ease of mind for families as their students safely return back to school. 
Students in virtual school face a number of unforeseen risks, which includes negative health effects on mental and physical health because of the spike in screen time and loss of social interaction. Virtual school offers another set of problems that may seem minuscule in comparison to the pandemic but should receive equal attention. Many students face difficulties in a home setting because of the lack of structure and social aspect that schools offer. In result, students' education is sacrificed as they attempt to learn in a new environment where they may have mental blocks. These students deserve the chance at an education as normal. 
Physical health proves just as much of a problem for students as their physical activity rates lower and they succumb to inactivity. The amount of time spent in front of a screen lowers the amount of exercise students get but also increases the amount of blue light they view daily which affects their sleep habits. The drastic increase in screen time will cause health issues that could potentially develop later in life. Younger children in online school face an even more important problem in their education; new readers will struggle with longer, more difficult texts as they learn reading skills from screen because the screens promote the idea of skimming a text that will have deeper effects on their reading later on. Texts online affect people of all ages but remain especially prevalent in younger students. 
Aside from mental and physical health, students will experience obstacles from the social aspect of school. Students lose the availability of like-minded people and social interactions with other students. After school activities and clubs will lose a number of people this year involved in the activity and students will not have access to activities that will further their own interests. The loss of this crucial aspect of school will raise the amount of virtual dropouts, and see an increase in the amount of students that will become disinterested in school in the future. Another social aspect of school that is important to a student is the relationship between themselves and the teacher, this can benefit a student in a number of ways. First of all, teachers are trained for possible signs of children at risk at home which they cannot detect through a screen. Furthermore, a professional relationship held with teachers and authority figures is detrimental to the student's educational experience as it prepares them further for life after school.
The option MISD has given students to make their own decision in regards to their school choice is a great alternative that acknowledges the problems on both sides and allows students to make the best decision for themselves. However, the decision between virtual and in-person for a student should see heavy emphasis placed on the effects of virtual school and how it can affect a student long term.
About the Contributors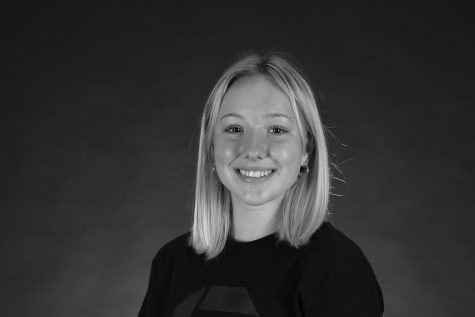 Landri Hargrove, Photo Editor
Hi, I'm Landri Hargrove the Yearbook Photo Editor. I love cats and pictures. Most of my time goes to cheer and homework.
Leave a Comment