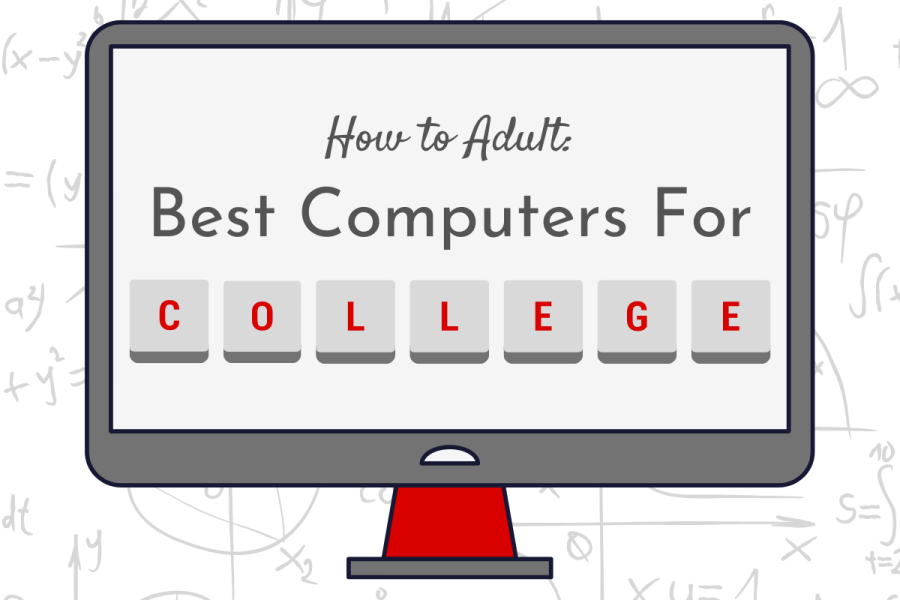 Photo by Blake Hinerman
How to Adult: Best Computers for College
HP Envy 13 (Intel i5, Windows 11)
The HP Envy is arguably the best notebook for college students with an 11-hour battery life and starting price of $799. Its lightweight and intuitive operating system, paired with an incredibly bright and vivid display make it a good option for educational and personal use. The Intel i5 processor is easily capable of daily use, and while it may not be great for photo editing and graphic design, it works well for the average student. 
Apple MacBook Pro (2020 M1, 13-inch)
Though the 2020 MacBook Pro comes in at a larger price tag ($1,099 for students), the notebook provides exceptional graphics and computing power, with a lightweight and efficient frame. For students with graphics-heavy needs in and out of class, like photo editing and graphic design, the MacBook Pro ensures easy and efficient computing in a portable notebook.
Apple iPad Pro (2020 M1, 11-inch)
The iPad Pro is a good option for notetaking and computing in college. Starting at $699 for students, the device is a lightweight and easy-to-use option. With different accessories, the iPad Pro can be transformed into a computer with a full keyboard and trackpad. PC-only applications have transitioned to an iPad OS app, maintaining ease of use for all users. Apps like Goodnotes and the Adobe and Google Suite allow the tablet to be used for everything from slideshow presentations to intense photo editing.
Dell XPS 13 (Intel i5, Windows 11)
Not an Apple fan? The Dell XPS 13 is a great alternative to the MacBook Pro. Running on Windows 11, the XPS is a powerful and lightweight computer for graphic processing. Paired with Adobe products, the XPS can effectively edit photos, videos, vector graphics, etc. The XPS has an all-day battery, making it the optimal device for college students at a fair price point. ($899)
Surface Laptop Go Platinum, (Intel Core i5)
The Surface Laptop Go is a cost-effective option for a two-in-one computer, starting at $549. With sufficient computing power for daily tasks such as homework and online schooling, the Surface provides a lightweight and versatile solution for college students. Unlike other options, the Surface may not be as suited for graphics processing but is a good choice for day-to-day use.
Donate to The Rider Online | Legacy HS Student Media