Catfished: Social Media Scam Exposes Minors
May 20, 2014
After an anonymous Instagram account humiliated students who believed they sent naked photos in confidence, students began questioning how and why their pictures could get posted online. However, no one can be entirely sure of where their promiscuous photos may end up, and more often than not, Instagram pages, Twitter accounts and anonymous Tumblr users provide an outlet for publicizing these private pictures.
Junior George Jakeson* was contacted by a fellow student asking if he knew anything about nude pictures of him on Tumblr.
Jakeson was shocked when his body was exposed online. He said he sent naked pictures of himself to a girl on Kik Messenger after she added him as a contact. The girl, or catfisher, sent pictures of herself first.
"I felt puzzled," Jakeson said. "I didn't think it was fake."
George entrusted his full nude pictures and videos to the girl, not knowing who the person really was. The "girl" combined all of Jakeson's pictures in a collage and posted them on Tumblr.
"When I saw the pictures and videos on the Internet, I was angry and furious," Jakeson said.
The catfisher told George how he could remove them from his Tumblr account, but they would still be somewhere on the Internet.
"I didn't resolve it really," Jakeson said. "I just asked [Tumblr] to delete the stuff." His parents continue to pursue legal advice on the situation. "I learned the hard way; next time I talk to a stranger I need to pay more attention to detail," Jakeson said.
Jakeson didn't see anything strange about the pictures or the Kik Messenger. He just thought an attractive young woman was sending pictures to him. Jakeson said the catfisher messaging him was a man who tricks young men into sending pictures and videos so he can put them on the Internet and earn money.
"I didn't think 'she' was fake at first, but then I started to think she was fake," Jakeson said. "She turned out to be a he."
The recent Instagram accounts showing nudes from girls and boys across the DFW area proves cellphone users have no control over where their photos might be posted. Most social media sites have rules and regulations for the photos posted.
In Instagram's case, they have a long list of the Terms of Use for their site, including: "You may not post violent, nude, partially nude, discriminatory, unlawful, infringing, hateful, pornagraphic or sexually suggestive photos or other content via the service." Violation of the terms of use may result in the termination of the account.
However, Instagram cannot monitor everything on the site so they are dependant on users to report inappropriate postings. Minors involved in sexting face punishment under Texas child pornography laws. Violators are given a misdemeanor which could lead to jail time. Convicted underage minors are required to take a state sponsored educational class with a parent about the dangers of sexting. Second time offenders receive a felony.
Prior to Texas Senate Bill 407, minors convicted of sexting received a felony and were registered as sex offenders along with possible jail time and monetary fines. Bill 407 lessened the legal ramifications.
After dealing with similar issues at Worley Middle School, Principal Shelly Butler says school administration has no say in the matters unless they occur during the school day or with the school's technology, but there are educational programs on the safe use of the Internet and social media in place.
"There's more education going on in lower grades," Dr. Butler said. "Sometimes students make mistakes and send things they shouldn't."
A Florida woman founded EndRevengePorn.com after discovering her own nudes online. The site educates victims of their rights and advocates changes in the laws. The site also states that 80 percent of the 1,000 victims of revenge porn who have contacted her in the past year took the images themselves.
Victims can also report an incident involving the production, distribution, or receipt of child pornography by filing a report on the National Center for missing and exploited children (NCMEC)'s website at www.cybertipline.com, or call (800) 843-5678.
"It makes me sad because there are so many ramifications later in life," Dr. Butler said. "One stupid thing can ruin someone's life."
*Name has been changed.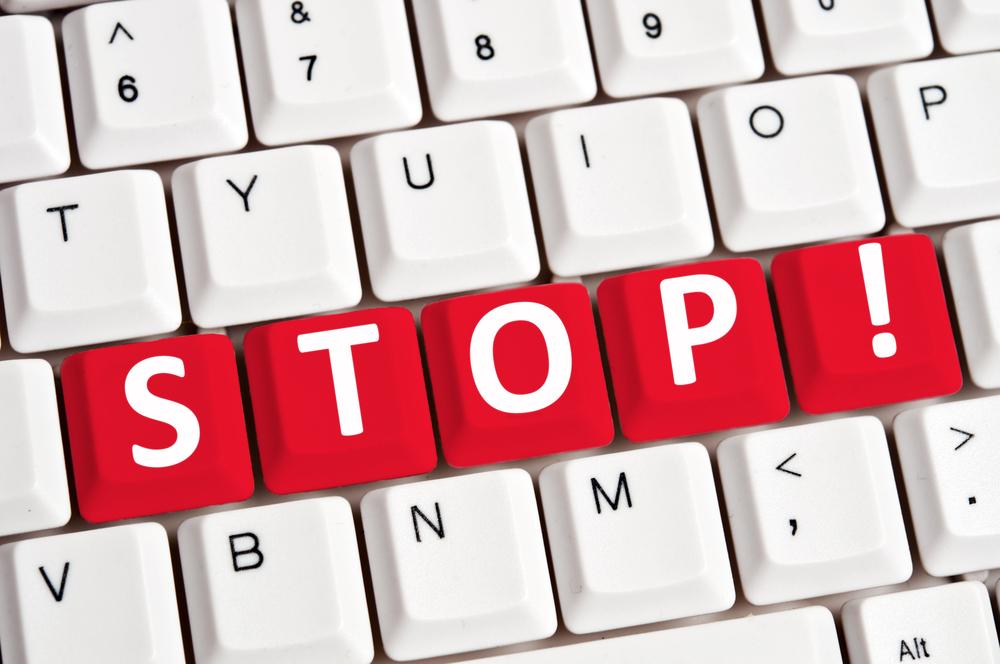 Online Dating Red Flags
Online Dating Red Flags:
The Modeling Profession- If a messenger says they are a model, watch out. It is easy enough for a scam artist to access photos of models online and post them as their own.
Online Profiles– If a person has fewer than 100 friends, and, more specifically, if there are photos of the person with untagged other people, be cautious. These may be pictures taken from an unsuspecting person's profile. No
Pictures– Catfishers often use photos of other people in substitute as their own, typically found online. To avoid this, use Google's reverse image search to search their photo
AVI— if found in numerous other websites in different sizes, then their profile is likely a fake.
No Webcam– If a person cannot get to a webcam after repeated requests and attempts, then this is an early potential warning sign that they are trying to avoid you seeing who they really are.
How they Found You– Figure out where the person found you. If you can't, they are probably not who they say they are.