eReaders vs. Physical Books: Battle of the Bookstore
February 13, 2023
With technology intertwined in every aspect of life, from virtual learning and online working, to communicating and socializing, the average person spends about five hours a day on their phone. More and more people are turning to books for entertainment and a pastime, but what's the best way to read?
Paper Books: Outdated in Today's World?
With social media platforms like Instagram and TikTok bringing popularity back to reading, readers struggle with the decision of reading digitally, on an eReader, or physically, with a physical book.
For Kindle users, reading eBooks lacks many things that make reading a popular hobby. You can't keep the books you spend so long reading, and the feeling of flipping through the pages until you're finally done is gone. Reading physical books typically helps people relax and separate themselves from reality more than ebooks. In addition, people who read printed books comprehend what they're reading more than those who read online. 
It's true that eBooks provide easier use. They're easy to carry and hold all of your books in one place. However, readers lose the authenticity of reading when you simply have to change tabs or apps. You don't get the fun of going to the bookstore or the pride of having a full bookshelf.
People love eBooks because they save money. Some books can be read for free on somewhat credible websites, but most people who consistently read ebooks use Kindle. Most versions consistently go on sale, and the price of Kindle Unlimited currently sits at ten dollars a month. However, the program doesn't include every book, and there's no guarantee you will have those books forever the way you could with physical copies. 
Some people also prefer to use the free library app, Libby, but this also has its drawbacks. You have the books for a short amount of time, and it limits availability. So while this could be a good option for beginning readers, it isn't a long term solution for readers. 
Books cost a lot. However, there's always sales, and Half Price Books allow for cheaper purchases. When you think about how you can keep the book for as long as you want, the price makes sense. You're paying for a physical copy of someone's hard work, and the same book could belong to your grandchildren one day. eBooks may be an easy alternative for people to save money, but they will never replace physical books.
About the Writer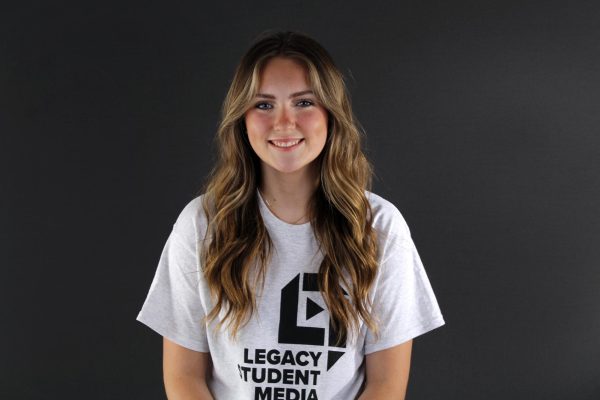 Abigail Morris, Assistant Editor
I need a Dr. Pepper, a nap, and a bag of ONLY the orange skittles.
Leave a Comment
eReaders: The Future of Reading
Reading is supposed to be time away from the screen, but with the introduction of e-readers like the Kindle and Nook, users turn to the screen to read, too.
The gratification that comes with turning pages in a physical book will never be replaced, however, reading on an e-reader comes with its own gratification, like watching the percentage of book completed gradually increase, or the time left in the chapter gradually decrease. The traditional flip of a page is mimicked by a refresh of the screen, though the reader never has to worry about a bookmark falling out or losing their place in the book.
With the Amazon Kindle, readers can start a book on their phone or tablet through the Kindle app, and pick up where they left off on the Kindle, making it easy for readers to read at home, or on the go. The device is slim, lightweight and fits easily in most bags, making it easy to travel with if needed.
With services like Kindle Unlimited, a monthly subscription service with a library of over two million books, and Libby, a free e-book service through most public libraries, readers can easily and affordably find most books at any time, making it even more convenient for travel. Instead of packing multiple books for a week-long trip, readers can download books to their e-reader, taking up no additional space but still allowing them to read multiple books while traveling.
Most e-readers also have built-in backlights, meaning users can read without a lamp or light on, minimizing distractions to others in the same room. The size of text, font, margins and line spacing can be adjusted, making it easier for readers to see when compared to a normal book. Batteries in e-readers stay charged for about 6-10 weeks at a time, meaning the battery won't get in the way of finishing a book.
Despite all of the perks of an e-reader, it can't replace a physical book. It won't fill space on a shelf, have the same smell of paper, the same flip of the page, or the same color or detail, but with less cost per book, it's a great option for readers on a budget or who travel often. eReaders are the future, and it's time to put the paper books to rest.
About the Contributor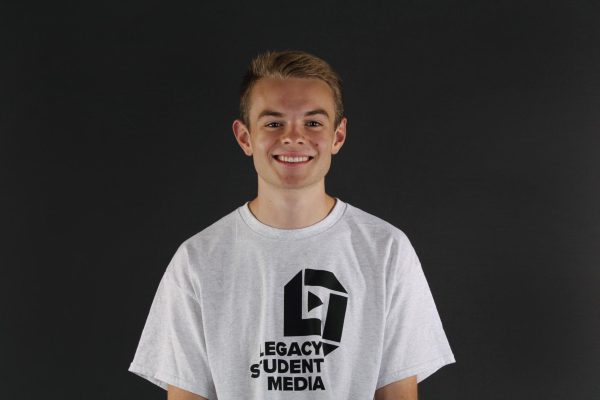 Blake Hinerman, Editor in Chief
Big fan of sour skittles, iced lattes, and Celsius. Probably living off of all of them at the moment.
Leave a Comment