Review: Grown-ish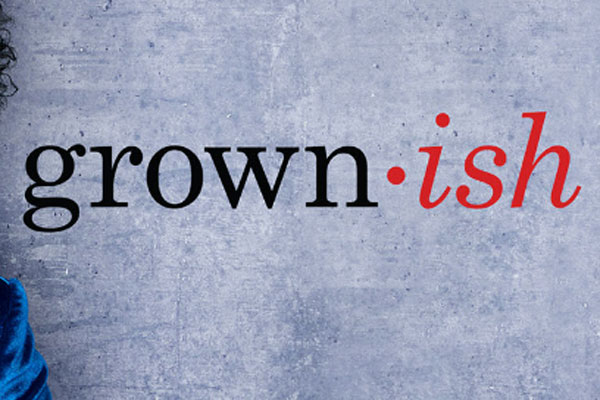 Zoey Johnson, played by Yara Shahidi, stars in the all new American sitcom depicting the life of a teenage girl who finds her way through college. She takes on California University to "find herself." Upon arrival, Zoey opens herself to all the worrisome aspects of college as they plague an anxious parent's mind when their young adult finally leave the nest. Freeform announced the highly anticipated "Black-ish" spinoff debuted with a two-episode season premiere on Jan. 3. "Grown-ish" episodes are available on Hulu as well.
The most recent episode aired on Jan. 31, and titles range from "If you're reading this, it's too late," to "C.R.E.A M.(Cash Rules Everything Around Me)." This show screams, "Follow Zoey Johnson as she heads to college and begins her hilarious journey to adulthood!" For some, it can be a comedic run through that involves popcorn and kernels strewn all across the bed and computer as one topples over with hysterical laughter, or it can be a rather emotional, eye-opening moment of realization for those on the verge of college and adulthood.
The show pilot takes off with Zoey's dad, Andre "Dre" Johnson Sr., played by Anthony Anderson, crying on the phone about what she shouldn't forget as she ventures into the college life. Meanwhile Zoey couldn't be more eager to get off the phone. A relatable moment for a lot of us.
As if life couldn't get any more worse, Zoey find herself in a class that seems like a joke, revolving around a professor, Charlie Telphy, played by Deon Cole, who enjoys the company of drones in the classroom setting. Zoey then meets some rather peculiar individuals who all have different stories. Six college wanderers who become her closest friends.
We are introduced to Vivek Shah, played by Jordan Buhat. Shah religiously characterizes as a first generation Gujarati Indian whose parents are devout Hindus, but he deals drugs to support his fashion choices.  He doesn't want to end up like his dad. Want to know why? Watch the show! Luca Hall, played by Luke Sabbat, represents the outcast society, and doesn't care about anything. Nomi Segal, played by Emily Arlook, features a Jewish American, but remains troubled about telling her parents about her bisexuality. And there's the tracklete sisters, played by Chloe Bailey and Halle Bailey, from the hood, who don't want to end up failing their family and town. We also see an older boy, Aaron Jackson, played by Trevor Jackson. He has a peanut allergy and forearm tattoos. Aaron can be described as "woke" as evident by his many buttons dedicated to various causes. His character mirrors the stereotypical college upperclassmen who every girl wants to get with, but of course, he takes no interest.
Zoey becomes one of those girls, and begins taking drugs and drinking to get her through the days. It begins with the cliche peer pressure that makes us not ourselves.  Zoey guards her body, soul and spirit against such impurities, but finds her self indulging anyway. The validity and quality of her college essays now solely depend on how many pills she swallows. Typical, right?
This show, although relatable to some of its viewers, captures the college life as it should be. Friends are betrayed. Parties are crashed. Memories are engraved.  What's new? The veil placed on students who are expected to perform just as well as they did in their 4 years of academic confinement, namely high school, gently falls on individuals like Zoey and her "friends."
I have come to add this show to my list of shows to watch on a regular basis. I watch it for the purpose of watching another's college story quite contrary to my own. Actually very contrary. I watch the show with the intuition that maybe Zoey will come back from her mistakes. Maybe to her they aren't mistakes, they are happenstances that she feels will benefit her in the present, but even I know once you're in, you're in deep.
When I heard about the show, I knew I wanted to watch it. Not because of the characters or something to binge on. But because I knew I could relate to it. I could because I will be attending college in a very short period, and the so very vague idea of college life has become more and more of a reality for me. The show drew my attention. It got me hooked from the very day I viewed the trailer for it. Zoey plays her own character but also narrates her life as well. I can't help but laugh and cry as moments of hysteria and disdain light up the screen.
If you are looking for something new, fresh and more than relatable, those of you going off to college can find solace and even hope in this show. It's only a show, yes. Not real. Even more so. But it depicts something real, even though college can't be a reality for many students. "Grown-ish" most likely represents a real life experience of some college undergraduate out there. Even when you think you've grown, you're still a young one at heart. Well until you're 30.
Watching this show can open your eyes to the possibilities welcome in college. And maybe help you step over the ditches which bury you deep inside yourself, just like Zoey. Except for she falls right in.
Rating: 9/10 (so far)
About the Writer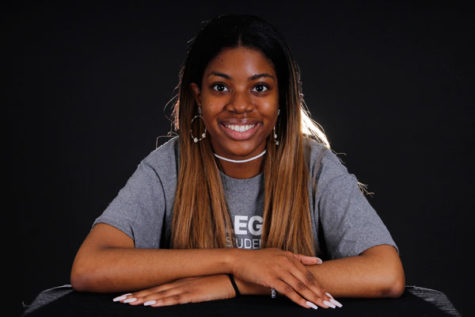 Benita Orie, Staff Writer
Hi, I'm Benita. I'm a senior, and this year's Yearbook Copy Editor. Read our online newspaper, please and thanks.

Life is amazing, it is what it should...