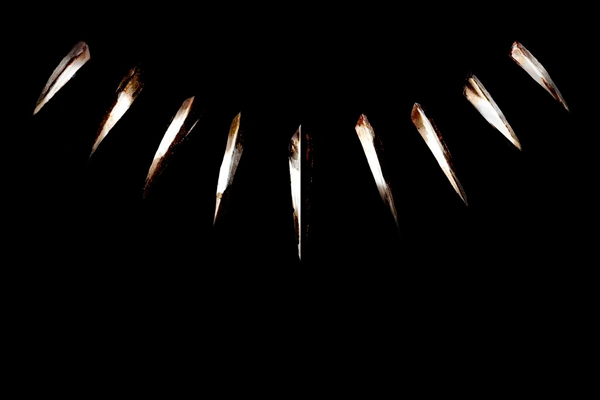 Wind blowing through your hair, trees and lush forests making chatter with their leaves, and skies welcoming you into an uncharted Eden: welcome to Wakanda.
Deep in the jungle of Wakanda, Africa, a nation that is poor and lacks social stability, a secret civilization comprised of various tribes thrives with culture, reverbing with advanced technology, and survives off of vibranium- the strongest and most ancient element in the world. Behind every scene in Black Panther lay hidden messages. Black Panther opened up with stunning imagery and an unconventional soundtrack that induced and caught the audience off guard. In "Black Panther: The Album," each message is decoded and presented in an understandable way.
Ludwig Goransson and Kendrick Lamar, producers and scorers for the Black Panther soundtrack, tried hard to make each song reflections of Africa and to reverberate with the symbolism of Wakanda.
King's Dead: A complete bop. Kendrick snapped when he produced this song. Throughout his writing process, he wrote from the perspective of Erik Kilmonger, the antagonist. From the first verse, the song reverbs with aggression and familiar sounds.
All The Stars– Amongst all the other songs on the soundtrack, "All The Stars" defies neo-soul, R&B, and hip-hop genres. Its sound brings a new twist on music and opens the listener up to the theme of Black Panther.
I Am– This song takes you into the heart of Wakanda- when looking from the outside, its culture seems barbaric and primitive, but just like the lyrics and music, there's more to the story. Throughout the movie, lessons of pride in culture become projected, but the greatest lesson is to have pride in our humanity. We must realize that we are here for a greater purpose. Instead of trying to conquer one another, we must conquer ourselves and the evil that lies behind our intentions.  
Redemption Interlude– I love interludes, but I hate when they are 3 minutes long; I find them distracting, irrelevant, and DUMB. This interlude is everything but dumb. It's intentionally rhythmic and lyrical.
Paramedic– In 2014, I would've described the melody as "turnt," in 2015 I would say "fire", 2016, "lit". Either way, the song is a bop. Hop on the wave.
Kendrick made sure that the soundtrack reverberated with a memorable tone. Each song was upbeat and gave room for the listener to think about what they were listening to. I wish that the soundtrack would've stayed true to its Afrocentric roots. Although Kendrick and Ludwig tried very hard to stay true to the African culture, I wish that there would have been more rustic and Afropop inspirations. This album is great, but it sounds too familiar to what I hear every day: trap, R&B and pop.  
Rating: 9/10.