Movie Review: Like Father
Released on Aug. 3 by Netflix, the film "Like Father" portrays a father-daughter relationship going through trials of betrayal and an attempt to mend their bond after the daughter's wedding. Rachel Hamilton (portrayed by Kristen Bell) takes a work call. Fixated on the call, she doesn't realize her wedding just began. After a late start, she walks down the aisle with her phone in hand. In the audience, she seeks a not-so familiar face. The face of her father, Harry Hamilton, (portrayed by Kelsey Grammer), who's been absent in her life for the past 26 years. Flustered by his abrupt appearance, Rachel tries to focus on the task at hand: to get married. Her groom, Owen (Jon Foster) faces uncertainties of the relationship and does not go through with the marriage. Rachel's relationship and dedication to her work present excessive problems.
This movie showcases a whole spectrum of emotions. Rachel never spoke to her father after he left, so she hesitated to speak with him and did not want to get close. Her father chases her down after the wedding and attempts to reconnect with her. Rachel doesn't want to, but the promise of drinks draws her out of her apartment. After a night drowned in alcohol, the two pass out on the sidewalk. In the morning, a limo driver pulls up and invites the two into the car, their journey is about to begin. Drunk out of their minds, Rachel invites her father to go on the honeymoon cruise with her. The invitation is not sincere, though.
The two wake up on the cruise ship in their room. The pair, not sure of their whereabouts, hear the ship's horn blow. Their faces drowned of anguish. Aware of the awkward situation, Harry advises to get a plane ride home wherever they port first. Jamaica is the cruise's first port, a long 10 days away. Harry uses this time to try and connect with his daughter. Through competitions on the cruise ship and meals with "other" honeymooners, the father-daughter duo find that they have more in common than they think.
Through their reconnection, Rachel then finds outs the truth of why he left. Harry left her and her mother because of his personal struggle of not feeling like he "belonged." He always imagined himself as a businessman and at the top of his field, but never with a family and daughter to take care of. He left with his friend, Gabe, who recently died. Gabe served as his only "family" and his death plagued Harry. Rachel understands this struggle and forgives him. After so many delightful memories during the cruise, she can't help but love him again.
Once the cruise comes to a close, Rachel goes back to New York City and Harry to Los Angeles. She plans to visit him whenever her work permits. The two depart from each other and go back to their daily lives. As an impulse decision, Rachel takes a flight to Los Angeles to help her dad through his move and loss of Gabe.
The reconnection of father and daughter gives viewers a sense of hope. That even after all those years that the two make up and forgive, just simple conversation can go a long way. Kristen Bell did a wonderful job of voicing the character's frustration of the situation. She played an accurate representation of the confusion someone experiences when meeting someone of significance to your life and have not seen them in a long time. Kelsey Grammer's gray hair and scruffy beard make him a perfect actor to portray a father wanting to be forgiven and wants closer. The couples on the cruise ship were a very diverse group of people and added a comedic flare to the movies, which was very needed. The beginning presented a lot of raw emotion about their separation and the added comedy balanced the movie. It was a relief to see laughter after the arguments.
Rate: 4 out of 5
About the Contributor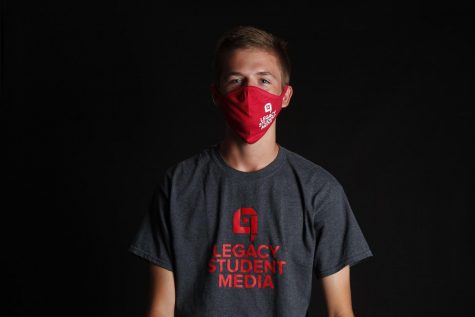 Zach Planche, Sports Editor
I'm Zach Planche and am this year's sports editor. I play soccer but my favorite sport to watch is basketball. This year is uncertain, but our staff...