Review: K-12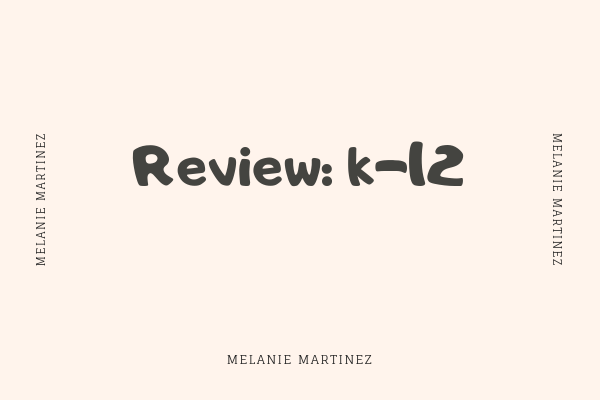 On September 6th, Melanie Martinez released her album K-12. Fans highly anticipated this after her first album, Dollhouse, came out over four years ago. Martinez also made her acting and directing debut by launching a 92-minute movie that she wrote, to go along with her album. 
Her previous album surrounded around her character "Crybaby." Her album continues her journey as Crybaby while she goes through school. The song's titles and topics surround and talk about Crybaby's encounters in school. Some of the topics also come from Martinez's own personal life.
Martinez's official website describes the albums sound as "a vibrant and singular melting pot of low-key hip-hop, soulful pop and indie-leaning electro." In comparison to her first album, this album feels less dark and more upbeat.
To build-up to the album release, Martinez posted snippets of each song along with an animation on Instagram. Her album includes a thirteen tracklist. She also launched her trailer for her movie that is free to stream on youtube and is available to watch in theaters. 
So far her movie and album have gotten positive reviews from fans and critics. Her movie has 15 million views on youtube and her album is currently No. 5 on Billboard's top albums sales.
In her movie and songs, she brings up important issues like bullying, gender discrimination, body insecurities and much more. The visuals in her movie made her songs and messages come to life. The movie is described as a horror fantasy musical.
In the song "Strawberry Shortcake," Martinez talks about how society teaches girls from a young age that they are only valued if they are attractive to men. She explains this only makes them insecure about how they look. It also addresses sexual harassment and victim-blaming.
This album has been praised for its controversial topics and its originality. Songs with more important topics include "Orange Juice," "Teacher's Pet" and "The Principal." 
The song, "Show & Tell," talks about people using her for her fame and feeling like a product for people around her to sell. This song, in particular, surrounds Martinez's personal life.
Melanie has said she has two more films in the works based on new music. Based on the ending of her first film we will hear more of Crybaby and Melanie Martinez.
10/10 recommend if you are into dark, interesting and important topics.
About the Contributor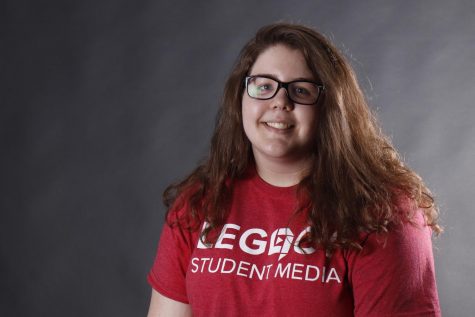 Amber Adams, Staff Writer
Hey guys, I'm a junior and I only come to school for my six friends.