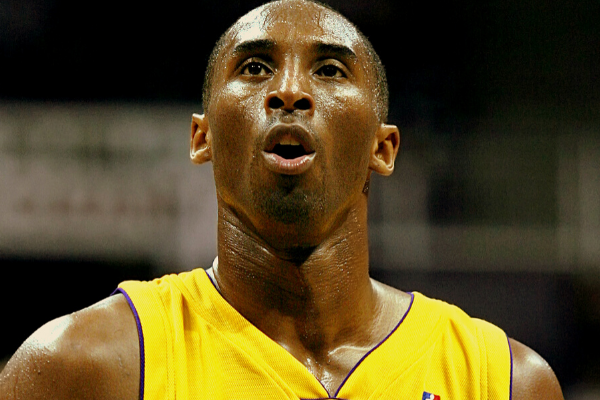 Unexpected and devastating news has taken over the month of January. The way the world coped with its universal grief for Kobe Bryant stands as a representation of our innate empathy. It feels as though there's been a halt in the way the world perceives everything- daytime hosts have dedicated the first parts of their shows to the late Bryant and everyone on social media continues to express their gratefulness for life. Along with everyone's appreciation of life, everyone wasted no time to celebrate the Grammy wins and nominations. 
Kobe and Gianna Bryant pass away 
The MVP, award-winning NBA athlete passed away this past weekend with his daughter, her teammates and friends in a fatal helicopter crash in California. His death came as a shock to his loved ones and to the world. On every social media platform, Bryant's friends and fans shared their grief and remorse. At the grammy's, Lizzo devoted the first half of her performance to Bryant with her song, "Cuz I Love You." Bryant's irrefutable legacy has sparked so many dreams within the heart of black America, the corporate industry and everyone else in between. His tenacious drive has left a mark in the world. Rest in peace, Kobe. 
Billie Eilish hits the goldmine at the Grammys
With her green-tinted roots and vanguard oversized Gucci outfit, Eilish did not come to play. Her song, Bad Guy, won song of the year and five more accolades. At one point, Eilish looked so overwhelmed with her wins she began to pray for someone else to win. 
Beyonce and Jay- Z host Roc Nation Brunch
Artists like Megan The Stallion, Rihanna, Big Sean, Jhene Aiko and Kelly Rowland attended the star-studded record label gathering. The brunch stood as a pre-grammy party for artists up in the running for awards. Yonce and Jay graced their guests with their pastel suits- Houston and Brooklyn things.
Tyler the Creator wins his first Grammy 
In 2012, Tyler took to Twitter to predict his first grammy. After years of waiting, he finally won a Grammy for best rap album. His win felt oddly familiar to Frank's first Grammy win. His mother accompanied him on stage as he gave a heartfelt speech. His win was followed by a series of posts on his Instagram with his red carpet outfit on and luggage in hand and no caption- self-explanatory. 
Martin Luther King Jr.'s Daughter claps back at Eric Trump 
On Twitter, Donald Trump's son took to his keyboard to talk about how "no other family in history has been harassed more than his." Without hesitation, Activist Bernice King clapped back at Eric and retweeted a picture of her father as a quote on his own tweet. Her simple reply surpassed his social media statement by 17 thousand retweets.