Private to Public Transition
Happy to be out of her above-the-waist plaid skirt and white blouse, junior Erin Winterhalter walks into first block class only to see the faces of strangers. This was her first day of public school.
Winterhalter has encountered many changes since she started coming to public school. For instance Grace Preparatory required students to have 27 credits to graduate, three credits of a foreign language and it was not necessary to have a health or a physical education credit.
"[Grace Preparatory] got you ready for college while drilling Jesus in your head," Winterhalter said. "Every month we would have Revolution of Grace which is a church service but at school."
Winterhalter went to Grace Preparatory, a religious private school, for the past five years. She has experienced a strict dress code where students get in trouble for wearing the wrong color of shoes, too much makeup and having unnatural hair color.
"I wanted to burn my uniform," Winterhalter said. "Instead, we gave it to my sister."
At Grace Preparatory, English class was more focused on writing, and Winterhalter feels public schools focuses more on reading. Along with different teaching styles, Winterhalter also dealt with a different schedule. Tuesday and Thursday are for students kindergarten to sixth grade. Monday, Wednesday and Friday would be for seventh to twelfth grade students.
"I definitely liked having 55 minute blocks three times a week," Winterhalter said. "It was better than Legacy's schedule."
Even though Grace Preparatory can be different than public school, one thing Grace Preparatory and Legacy both have pep rallies.
"Pep rallies consisted of a team getting up on stage and trying to get the school pumped up," Winterhalter said. "The cheerleaders tried to not move their hips while they danced to a Christian song."
While Winterhalter was worrying about what she would wear on her first day of dress code freedom, junior Casey Ross was trying not to get lost.
"I was thinking 'holy cow'," Ross said. "Legacy is 20 billion times bigger than my old school."
Ross went to Hill School, a private school that helps people with any sort of reading disorder, for two years. Before Ross was home-schooled for four and a half years. Ross suffers from dyslexia, a learning disability effecting a person's ability to read, making Hill School a desirable place for him.
"I miss getting to sleep until two in the afternoon." Ross said. "But Hill School has made it where I don't even notice my dyslexia anymore so it was worth it."
Since there were less students at Hill School, Ross feels he had more one on one time with teachers compared to public school.
"There are so many people here it's crazy," Ross said. "At my old school everyone knew me."
On senior Kristofer Gross' first day of school his mom, Julie Gross and a geometry teacher, was there to support him.
"I was pretty nervous the first day, but my mom gave me moral support," Gross said. "She also drove me to school so I didn't have to ride the bus."
Gross went to Pantego Christian Academy for four years, Saint Albans for two years, and Holy Rosary Catholic School for two years.
"I didn't ever have any homework," Gross said. "I miss being able to go home and just relax."
All of these student agreed that they do not like private school's harsh dress code. They also love the freedom the public school gives them.
"I love being able to dress up for spirit days." Winterhalter said. "I finally have the freedom to express myself."
About the Writer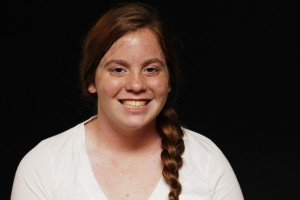 Madison Mondon, Features Editor
I'm Madison and I am a senior. I am also the Features Editor. I spend my free time sippin' on haterade. 'Call Me Maybe' will forever be my jam.

[email protected]