Toys For Tots Brings Community Together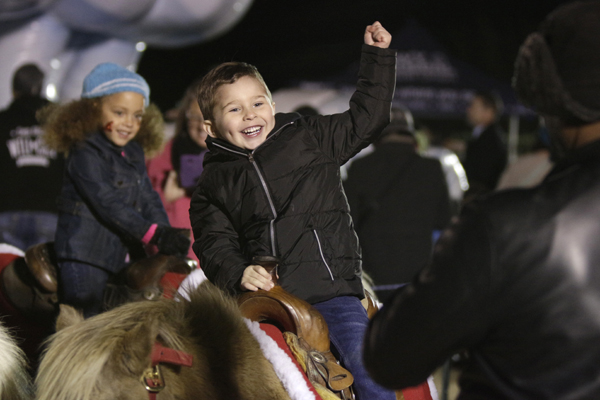 "We Are MISD" projected onto the Performing Arts Center, and hundreds of vehicles filled each space in the parking lot. Cold air and wind with the sound of iconic Christmas music played over the speakers as residents of Mansfield came together to celebrate Toys 4 Tots.
Students, families and staff of MISD surrounded the front of the Center and took in the sights and events. Food trucks handed out food in outside areas, while decorative set pieces and stands were placed in the general area. Students from various schools across MISD waited by the outside stage to watch performances.
"Let's all get together everyone, move in levels for our picture," senior Tyjazhane Love said as she helped to round up the drill team to take a group photo before their performance.
White wooden reindeer filled the median area of the plaza. Children and families could take seasonal photos at photography prop stations. An animal adoption table was set up for people to pet dogs on leashes. Tall heaters were placed around the area to warm people waiting for performances.
"Slow it down now, now let's step it up," freshman Jaedos Jones said during a joint hyping session between Step Team and African Student Union. They performed outside around 9 p.m. after running 30 minutes late.
Large lines filled the sidewalk as people waited for the train ride, slides and decorative activities. Scents of food and hot chocolate filtering through the area as people socialized while eating. The stairs of the Center held many donations and even more unloaded at the drop off center.
"Before tonight, we've reached around 20,000 toys donated overall in the district," A voice said over speakers. "Thank you all for coming out and participating this year." MISD raised more than 27,000 toys and nearly $7,000 dollars in total.
About the Contributors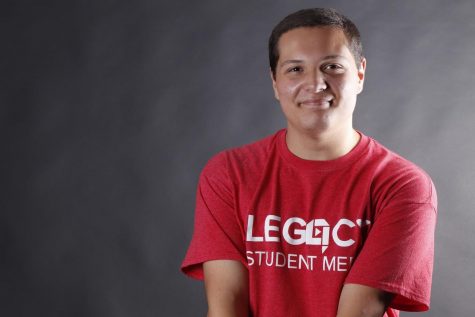 Cameron Dudzinski, Staff Writer
I love Godzilla. This is my bio.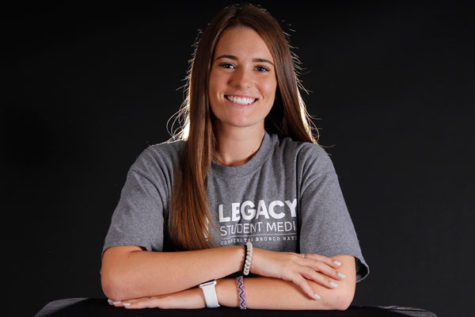 Ellen Brutsché, Photo Editor
My name is Ellen but you can call me Ellie. Most people think I am a twin, but actually, I'm a legend. When the zombie apocalypse comes, and all of your...