Varsity Softball Team Makes Playoffs
Senior Kelsey Miller knew this season was going to be good, but she didn't know it was going to be this good. After playing the last regular season game on April 17, the Broncos are now moving on to play in the UIL playoffs with a record of 25-4. On May 1, the Broncos will play the first round, seated in region one 5, of the 2012 Softball Conference 5A Championship.
"It'll be an experience," Miller said. "I never thought that we would be going this far. It's my senior year so it means a lot to me."
All the members know what they must do now: win the playoffs for the seniors.
"I want to do my best for the seniors so they can go out with a bang," Rogers said. "And maybe even a championship."
The Broncos are set to play Grapevine High School in the first round, and after that playing the winner between Plano and Denton Guyer.
"I expect to do well" said coach Michelle Mayfield. "We're playing against good teams, but that's always fun."
The Broncos look forward to competing in the playoffs again, and the seniors look to end their high school career with a playoff trophy.
"I know we'll do good," Miller said. "Winning will be a good end to a good high school career."
Legacy will play game one of a best of three series versus Plano High School on Thur, May 3 at 7:30 PM at Legacy. They will play game two on Fri, May 4 at 7:30 PM at Plano High School, and if needed on Sat, May 5 they will play at 12:00 PM at Grapevine High School. The coaches asked for as many of the student body to attend this game as possible, in order to boost team morale.
About the Contributor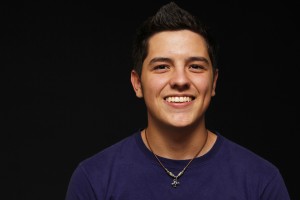 Nick Gross, Sports Editor
Hi, my name is Nick Gross. I am the Sports Editor this year. I love sports. My favorite sport has got to be baseball. My favorite team of course is the...