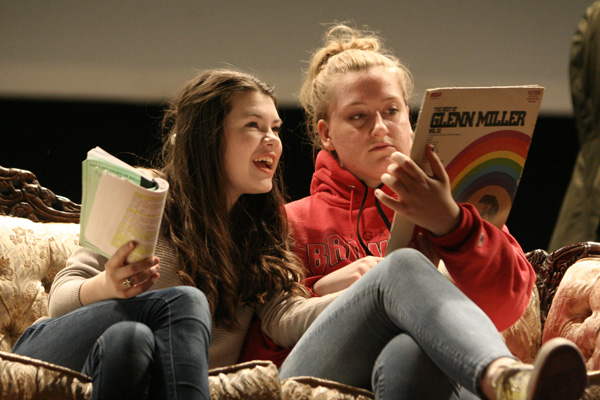 Legacy Theater will open their winter show, "The Last Night of Ballyhoo," Dec. 13 at 7 p.m. The show will run from Dec. 13 to 15 at 7 p.m. and on the 16 at 2 p.m.
"Last Night of Ballyhoo," is the first show Ms. Fortune directed at Legacy. The show, written by Alfred Uhry, first opened in 1996 and Ms. Fortune saw the world premiere in Atlanta.
"I was lucky enough to see this play when it premiered, and I have always wanted to direct it," Ms. Fortune said. "I love Alfred Uhry's work, like "Driving Miss Daisy," and I love the way he tells a story."
Set in Atlanta, Georgia in Dec. of 1939, "The Last Night of Ballyhoo" follows the Freitag and Levy family. The plot centers around the two families and how they start to lose their Jewish culture because of American traditions. This starts to change when Adolf Freitag, played by junior Ryan Mathis, hires Joe Farkas.
"My favorite part of the show is just how well it and all the characters connect," Mathis said. "It's different from other shows in the way that we have a small cast so it's less to focus on, but you get to form closer relationships to the characters you're watching.
Two of the characters, Sonny and Lala, prepare for Ballyhoo throughout the play. Ballyhoo is a cotillion ball for Jewish teenagers, and the two families prepare for the event throughout the show.
"[People] should come see it because I feel like everybody can relate to it in some way," Mathis said. "It has a unique plot and storyline [compared to] shows we've done in the past."