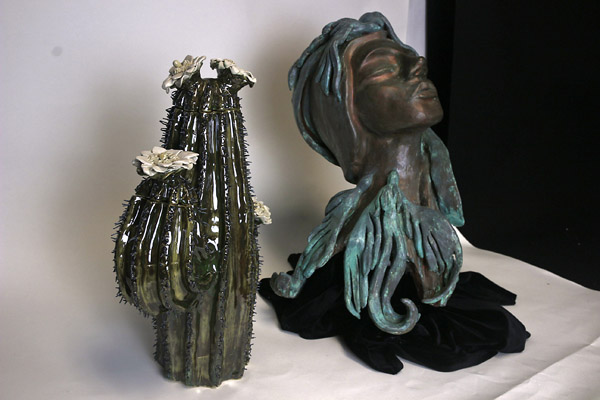 At the Art State Vase competition in San Marcos, Texas, five art students qualified for the competition and all received the highest rating on April 27.
"They did great," Art teacher Shane Skinner said. "I am very proud of them. My kids worked really hard and I know Mrs. Veselka's kids worked really hard as well. They had a good time."
All art students submit their work into the area competition of the Texas Art Education Association's student contest at Timberview, and the top 10% of people who received a score of four advanced. From Mr. Skinner's class, senior Kelsy Roberts and junior Trinity Mongare qualified for the state competition. Joining them was sophomore Barbara Martinez, senior Sami Brown and sophomore Izabelle Johnson from Ms.Veselka's class.
"I was extremely honored and blessed that I received that award my final year," Roberts said. "I've worked extremely hard on my art and it was amazing that my dedication paid off."
At state competition, new judges view the artwork and the corresponding papers about the meaning of the piece and give a rating of one through four. All Legacy artists received a four, but none were awarded a gold seal. Before the competition, the students visited art museums, studios and galleries around Austin and visited shops along South Congress Ave.
"I think [the trip] was a really good end to my senior year because it was the last overnight trip I will be going on," Brown said. "I really like spending time with my art teachers."