Upcoming STAAR, SAT Tests Cancelled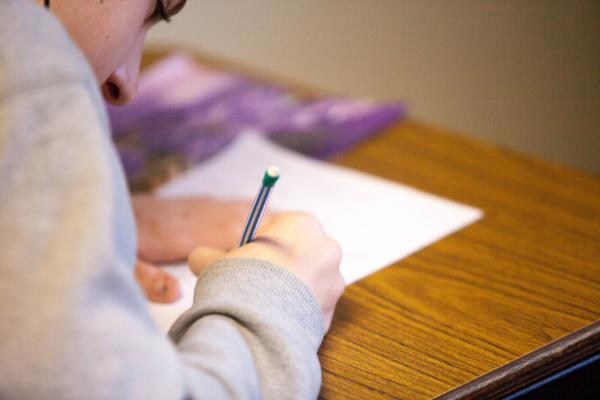 Update 4/3:
Collegeboard announced new information about the 2019-2020 AP Exams. Tests are scheduled for May 11-22 and can be administered at home or at schools if reopened. Students can access exams on any device and upload responses through text or a photo of a handwritten response. Additionally, the tests will be open note. Students may contact Collegeboard if they don't have access to a device by April 24. The exams will be 45 minutes long with an additional 5 minutes for uploading. However, courses such as Art and Design: 2D; Art and Design: 3D; Computer Science Principles; Drawing; Research; Seminar, World Languages and Culture Exams will require different submission styles. Scores will still be evaluated on the same 1-5 scale and are anticipated to be released in July.
—————————————————————————————————————————————
Update 3/20:
Collegeboard announced a plan to include 2 testing dates for the 2019-2020 school year. Students will be able to take a shortened version of the test on their devices. Solutions for students that don't have access to technology are in development. The revised test will cover topics on what schools completed by March. Free, live AP courses will be available on Collegeboard's website on March 25.
—————————————————————————————————————————————
The state of Texas canceled STAAR testing for the 2019-2020 school year amid the statewide closure of schools. School officials deliberated over the course of action for the STAAR test over several meetings prior to Senator Greg Abbott's announcement that all schools would be closed until Apr. 3.
"I think it's a good decision. We know that school is closing for two weeks, but some states have closed for the year," Assistant Superintendent David Wright said. "We don't know how long [the break will be] and we are such a big state that [the Texas Education Agency] doesn't  want to make a broad decision for the state, but individually by district so we just have to wait and see."
Collegeboard also followed suit and canceled the SAT test scheduled for March 14 and May 2. Registered students will receive refunds. Junior Kate Claburn was scheduled to take the SAT on March 25.
"While I am happy that I have more time to study and prepare for the exam, I wish I could've taken it when scheduled so I could get it out of the way earlier," Claburn said. "And have more time to prepare for the next time I chose to take the exam to improve my score."
The AP tests scheduled for May have yet to be canceled by Collegeboard. The cancellation of classes for school districts across the nation has limited physical resources available for students. 
"I hope the AP exam will get canceled as well," Claburn said. "But at the same time if it gets canceled I will feel like I've worked so hard this year just to not be able to actually apply everything I learned and worked hard on outside of just the finals." 
Collegeboard has not canceled the AP tests yet, but they developed ideas on how the tests can be executed, such as the possibility of students to test at home.
"It's not just the state, it's nationwide and worldwide so we probably have to wait and see how we can service now," Wright said.