Network Learning
Virtual students attend classes of teachers at other schools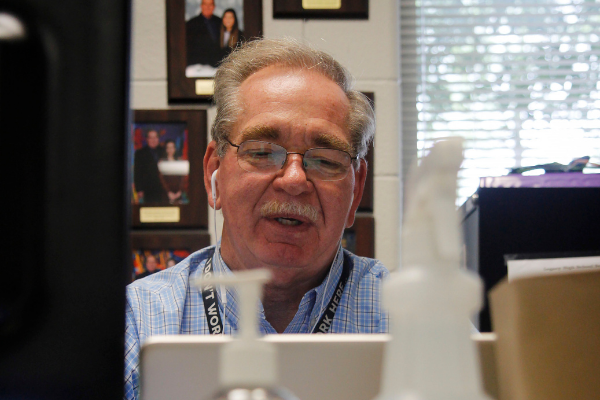 Since COVID-19, the scheduling system has been mixed up, many Legacy teachers have been instructing students from other campuses and Legacy students have been instructed by teachers on other campuses. Among those students is junior Kelsi McSwain, who takes AP Environmental Science from a Mansfield High teacher. 
"Having a teacher from another school helps with making friends at other MISD schools and just in general," McSwain said. "You have a lot of different mindsets and viewpoints, so it helps make a bigger and broader perspective for one topic."
With the limited number of teachers and class sections, especially electives, virtual students are placed with teachers from other campuses. Debate teacher Howard Ritz teaches 62 students online, and 42 of those students attend different schools in the district. This large class size makes it difficult for each student to get individualized help. 
"There is less attention to each student," Mr. Ritz said. "The accountability of each student varies. Some students postpone their assignments because I am not there making sure everyone is working."
McSwain finds it harder to focus on virtual classes without the teacher walking around ensuring everyone is working.  
"It's harder being virtual [because] you actually have to motivate yourself to get your stuff done," McSwain said. "But it is a better learning experience to have a teacher from another school. If I do go back in person I don't have to put up with this fake persona because he's seen us at our homes so there is no need to fake anything about ourselves."
Seven Legacy teachers have students from other schools. Journalism teacher Leland Mallet says he enjoys the challenge of a large online class. Four of these seven teach electives.
"For me, I didn't want to lose any freshman or sophomore who could possibly stay in the journalism program the next few years," Mr. Mallett said. "It's difficult with a large online class, but I think and hope I'm building our program and programs at the other high schools."
Unlike most core classes in Edgenuity, elective teachers build classwork in Canvas. 
"It's taken more time than I expected to create an online, and hopefully fun, curriculum in Canvas," Mr. Mallett said. "This year has been a year of change and new methods and procedures."
Leave a Comment
Donate to The Rider Online | Legacy HS Student Media
Your donation will support the student journalists of Mansfield Legacy High School. Your contribution will allow us to purchase equipment and cover our annual website hosting costs and travel to media workshops.
About the Contributors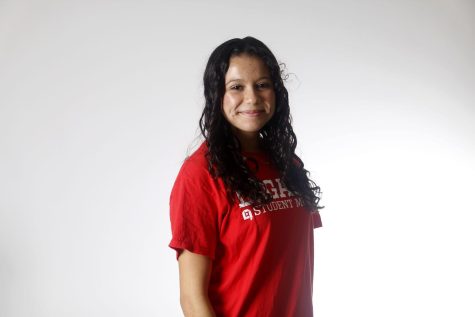 Leilani Fierro, Editor in Chief
It's okay to cry because of journalism because, at one point, we all have.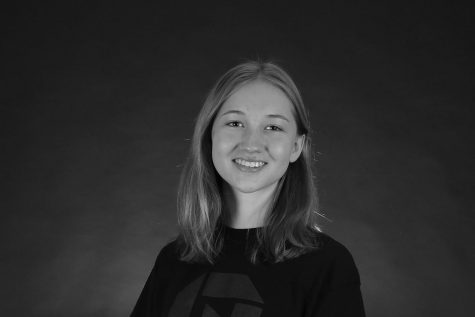 Maija Miller, Photo Editor
What do you get when you cross an agnostic, dyslexic and insomniac? Someone who stays up all night wondering whether or not there's a dog. Hi, I'm Maija,...