District Should Fund More Extracurriculars, Not School Choice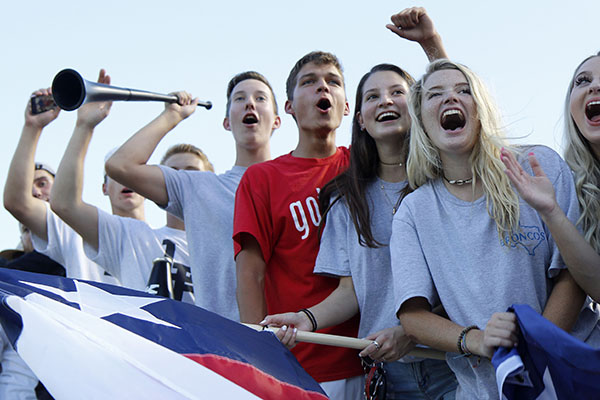 High schools should encourage student involvement in extracurricular activities, but the first step is to include something for everyone to participate in. Administrators should expand available activities at the home campus for students. 
MISD offers standard activities and classes for students but lacks access to specialized paths for advanced students at the home campus. The district promotes the specialized schools around the district which spikes a parent's interest to unenroll a student from their home campus. Enrollment at an alternate campus removes students from high school experiences and wastes time because of schedule differences. 
An increase in available classes and activities encourages higher participation rates in high schools and well-rounded students. Specialized activities would benefit students who have a desired career path. Students lose opportunities for a specialized education because of the lack of advanced programs at their home campus. Alternate campuses do not offer the same experiences as a home campus and can detour camaraderie for their home campus. 
Home campus programs experience less financial support and publicity while alternate campuses see more funds driven into their accounts for specialized equipment and benefit from more promotion on social media. The district should build, encourage and support more programs at home campuses to see more benefits and reach more students. 
An alternate campus has the ability to group together like-minded individuals and allows for a stronger educational environment. However, these groups could also meet at a home campus and allow other students to take an interest in the activity without the requirement of a different campus, creating more well-rounded students. This specialized education should be available to students all across the district as well as an increase in the promotion of home campus activities to current students.
The promotion of specialized schools pushes parents towards unenrolling their students in home campuses. The success of MISD's high schools is foreshadowed by the prestigious appearance of an alternative high school. The district should promote the programs at every school to showcase the work done by students and encourage participation instead of relocation.
The district should encourage activities at the home campus to all students rather than promoting only an alternate campus and incorporate more interests among students with intended career paths. Programs at home campuses should be promoted to students above an alternative route of high school and give students access to all types of classroom environments and the resources for higher learning without the cost of their high school experience.