Basketball Team Travels Far, Wide for Wins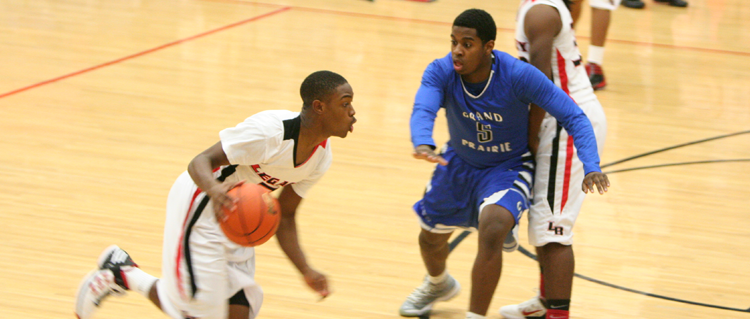 Nick Gross, Sports Editor
January 6, 2012|130 Views
Marchie Murdock, wearing number two, had the ball. The point/shooting guard ran inside the paint and shot the ball, putting the Broncos up by two points against Crowley. Despite how much Murdock helped, the team went on to lose that game., 45-48.
"It felt pretty good," Murdock said. "It always feels good to get even one basket."
Murdock has played basketball since he was about four years old. His father, Coach Marchie Murdock, got him into the sport, and ever since then Murdock has played.
"I've always loved it," Murdock said. "I like the competitiveness in the sport, I feel like it was meant for me."
Coach Murdock, coach for the varisty basketball men's team, has always been there to inspire his son. Coach Murdock has essentially been Murdock's coach ever since the age of four. When his son feels down about a game, Coach Murdock always cheers him on, picking him up off the ground.
"I like having him as a coach," Marchie said. "It's a pain sometimes, but in the end I wouldn't want it any other way. He taught me everything I know about the sport. When I think of the word 'coach' he's the only one that comes to my mind."
On Dec. 9, the men's varsity team left for an all weekend tournament at Flowermound High School where teams from all over the state came to compete. The team came out strong, winning their first game. However, their spirits couldn't bring them another win that night against Coppell. After Dec. 9, their record for the tournament settled to 1-1.
"We played against Coppell, a state ranked team," Marchie said. "A couple calls could have come our way, but they didn't. We held them to only 35 points, which is a great achievement."
The team had to wake up early the next morning and play against Flowermound who had homefield advantage. It took awhile for the team to warm up as a whole, and by the time they did, it was almost too late to rally. However, the team did make a come back, losing the game by only two.
"They came out hot," Marchie said. "They had a good shooter who was shooting deep, we could have been better on defense."
As of now, the team record sits at 4-9, and they're just getting warmed up. The team plays again Dec. 20.
"I look forward to finishing this season," Marchie said. "We have a young group, with ten new players. Once we get consistent we'll be a better team, we'll be a force to reckon with."
About the Contributor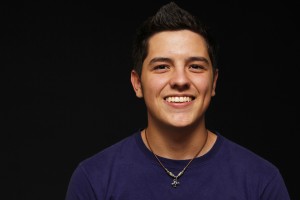 Nick Gross, Sports Editor
Hi, my name is Nick Gross. I am the Sports Editor this year. I love sports. My favorite sport has got to be baseball. My favorite team of course is the...