Junior Golfer Pushes Fore-Ward to State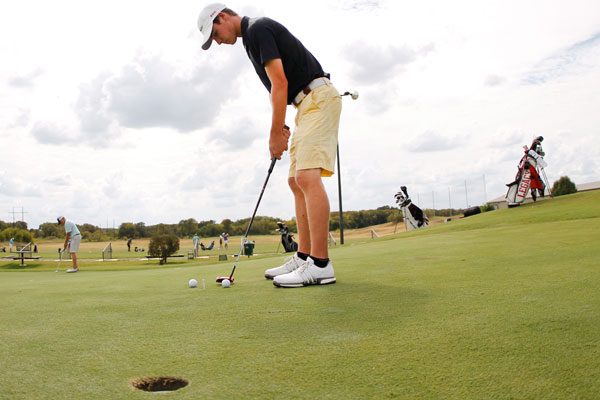 The club rears back slowly, then swooshes quickly forward and starts the ball on a path towards the cup. Drains it. Junior Jackson Powers putts in on hole 18 to finish off the day four strokes under par, and finishing off the tournament as Second Place Overall Medalist.
The boys golf team competed at the Region 2-5A Championships from April 23-24, placing ninth overall scoring a 643 on total strokes. Powers  competed at state alone, but Head Coach Chris Word looks back on what he believes was an interesting season.
"We started started off pretty well. We went to Arizona and we wanted a top 10, but still did pretty solid for our first time out," Coach Word said. "We stumbled a little bit in the middle, but we still managed to win a district championship even though falling short of a few individual goals."
Even without some members reaching their individual goals, overall Word still believes the team improved over the season.
"We learned to fight through rounds, and stay in it through all 18 holes or 36 holes or just anything that the day brought. We learned to play at places other than our home course and how to make adjustments," Coach Word said. "Basically, just to be fighters, not whiners. So, we improved in those areas throughout the year."
The team this year consisted of all juniors, and Coach Word believes when the whole team comes back and fights for another year, the results could go either way.
"It's great, what I'll say though is they know they've got some work to do, and having a full team of seniors could be a blessing or a curse," Coach Word said. "Having five seniors means if they get on board and have that culture of trying to win, we can do great. But if they start to think about things beyond high school, it could go a different direction."
But that's in future. Right now Powers will go on to compete at the Texas 5A State Championships. He said he knows he will be ready and has confidence in his abilities.
"I feel very confident about going to state and I was pretty amazed with my performance at Regionals and it just shows how much I can fight through a round," Powers said. "It showed me how to bounce back through a mistake, or mental error, and just broadened my ability to play good and gave me confidence for state."
With the whole team competing with him at regionals and Powers alone moving on to state, he said he feels the season has been far from a let down and he could not ask for better teammates.
"I feel like it's been a very productive season, we really showed a lot of good things not just me, but the rest of the team too. And also just the bond between all of us, I've never felt closer to the whole team," Powers said. "It's gonna be really fun, it's just an amazing group of guys and it's such a fun time."
But Powers is not the only person who values this group, Coach Word said he also enjoys the team and hopes next year they will be able to put all the pieces together.
"They take instruction really well and they're fun to be around. And as far as character and academics, they are probably the best group I've ever had," Coach Word said. "So, they're pretty much the full package, we've just gotta put it together on the course."
Region 2-5A Boys Championships
Day 1 Total: 332
Day 2 Total: 311
Combined Total: 643 – 9th place overall
Second Place Medalist:
Jackson powers shoots a 72 (E) on day one  / Started off (+5) thru the first four holes and rebounded going (-9) on the back nine finishing with a 68 (-4) on day two.
Rest of the team:
Malik Daaboul posting a 81 on day one / 75 on day two
Clayton Waddell shoots a 93 on day one / improves thirteen strokes to shoot an 80 on day two
Cole Ditore shoots a 86 on day one / 88 on day two
Noah Parvin shot a 98 on day one / 89 on day two
The 5A State Tournament will be held May 14-15, at White Wing Golf Club, in Georgetown.
About the Contributors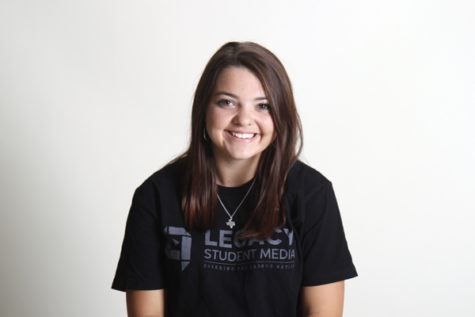 Tori Greene, The Arena Photo Editor
My name is Tori Greene, I'm a senior at Legacy and I'm the photo editor for The Arena.