Seniors Celebrate End of Regular Season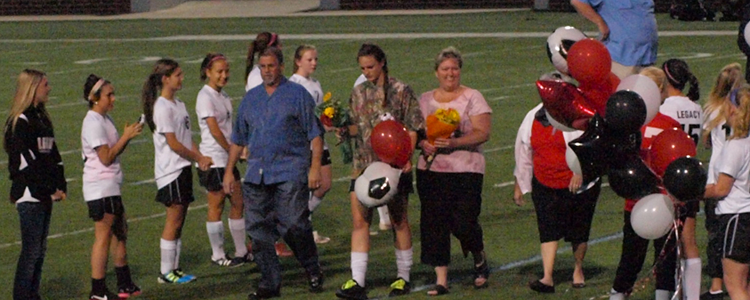 Senior Caitlynn Rhinehart stood waiting with her parents while the announcer told the crowd of  her achievements and who escorted her. Not only was it a special night because it was senior night, it was also the last home game. All the players were emotional on the field."It was sad," Rhinehart said. "I will always love these four years. T0hey've been amazing."Rhinehart scored the second goal of the game, giving the Broncos a lead of 2-0. Scoring this goal gave her a sense of relief, knowing she helped her team one last time."To score for one last time just made me smile," Rhinehart said.
Rhinehart was emotional when leaving the field. Even though the Broncos won 4-1, it was still a sad time for not only the seniors, but the others as well. This was the last game where they would all play together on home turf.
"I'll definitely miss them. I've known them since I got here," Junior and varsity member Kyleigh Finger said. "To have them leave makes me really sad but excited that everyone is going to be super successful in college."
All the returning members for next year wish the seniors well as they go on to college, with some  continuing their sports careers in college. Rhinehart signed to play soccer at Texas State earlier this year.
"I can't wait to play," Rhinehart said. "It's going to be so exciting."
In return, all the leaving varsity players hope the returning members do just as well next year as they did this year.
"I hope they do as well next year as they did this year," Rhinehart said. "We all wish them the best of luck."
The varsity soccer team moved on to playoffs, and expects to go far this postseason.
"I'm excited that we're making it this far," Rhinehart said. "I hope we make it really far. That'll be special."
About the Contributor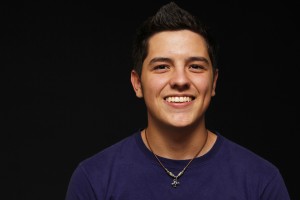 Nick Gross, Sports Editor
Hi, my name is Nick Gross. I am the Sports Editor this year. I love sports. My favorite sport has got to be baseball. My favorite team of course is the...